Nigerian president sacks 9 ministers in cabinet reshuffle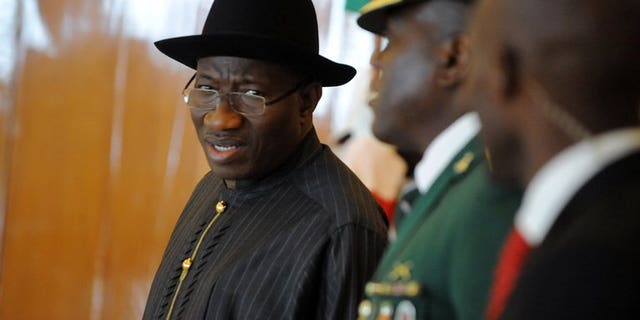 ABUJA (AFP) – Nigerian President Goodluck Jonathan on Wednesday sacked nine ministers in a major cabinet reshuffle amid tensions within the ruling party as his rivals manoeuvre ahead of 2015 elections.
Those sacked included Foreign Minister Olugbenga Ashiru, Education Minister Ruqayyatu Ahmed Rufai and Housing Minister Ama Pepple.
The national planning, environment and science and technology ministers were also removed in addition to junior ministers for defence, agriculture and power.
Presidency spokesman Reuben Abati confirmed the names from the 39-member cabinet. High profile ministers such as Finance Minister Ngozi Okonjo-Iweala and Oil Minister Diezani Alison-Madueke remained in place.
No specific reason was given for the reshuffle, which comes as the president battles infighting in his Peoples Democratic Party (PDP) and a rising opposition coalition that could pose a major challenge in the 2015 vote.
"As the president said, government is retooled from time to time to bring a new lease of life to an administration," Information Minister Labaran Maku told journalists.
"It is a normal process, and the president has given them the assurance that they will continue to be useful to this administration and to this country."
A list of new ministers would soon be sent to the senate for confirmation, he said.
Jonathan's PDP has controlled the presidency since a return to civilian rule in 1999, but in recent weeks it has been rocked by internal dissent and faces a stronger opposition.
Much of the opposition to Jonathan within the party is based on an unwritten pact intended to rotate control of the presidency between Nigeria's predominately Christian south and mainly Muslim north.
According to many northerners, Jonathan, a Christian from the oil-producing Niger Delta region, should have never been allowed to run in 2011 as it was the north's turn. He has not yet announced his intentions, but he is expected to seek re-election in 2015.
Nigeria is Africa's most populous nation and largest oil producer, and regional politics continue to play a major role in national affairs.