New Jersey Immigration Agents Crack Human Smuggling Ring that Trafficked Brazilian Women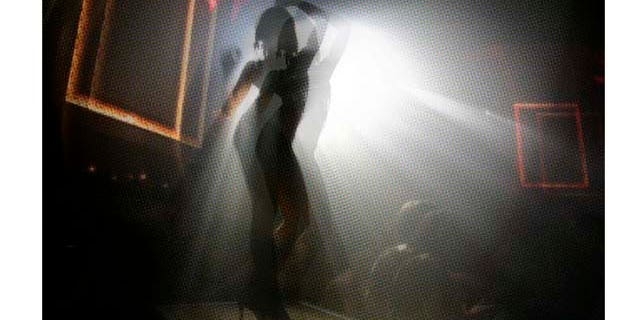 Immigration agents in New Jersey charged six people in federal court Tuesday with conspiring to smuggle hundreds of people – the majority of them women from Brazil -- into the United States, according to Homeland Security officials.
Many young women were put to work by the alleged smugglers as dancers in strip clubs to repay part of their smuggling debt after arriving in the United States, said officials with Immigration and Customs Enforcement.
ICE officials said the defendants may have smuggled in as many as 1,000 people between 2008 through this month.
If the women fell behind on paying their debt, ICE officials said, the smugglers "urged" them "to consider engaging in prostitution to earn extra money."
The officials say they did not readily have information on how many women may have turned to prostitution under the pressure to repay the smugglers.
"This investigation has shown the callous disregard for human life exhibited by people taking advantage of others for profit," said Peter T. Edge, special agent in charge of ICE HSI (Homeland Security Investigations) in Newark. "Those who engage in such acts will be held accountable."
Authorities say the defendants charged between $13,000 to more than $25,000 apiece, depending on the route the customer used and whether they paid in advance or in installments after entering the United States. Though most those smuggled were from Brazil, authorities say, some were from other countries, including India.
The defendants were identified as: Nacip Teotonio Pires, 47, of New Jersey; Rubens Da Silva, 39, of Massachusetts; Sanderlei Alves DaCruz, 32, of Texas; Francismar Da Conceicao, 36, of New Jersey; Claudinei Pereira Mota, 34, of New Jersey; and another person identified as "aka Clema Aparacida Lopes," of New Jersey.
Each defendant is charged with one count of conspiracy to bring people into the United States illegally.
The people who were smuggled have not been arrested, ICE officials say.
"These are potentially victims, potentially witnesses," said Mark Witzal, deputy special agent in charge in the Newark ICE office. "Anyone who was truly a victim will be given some sort of help" through victim/witness programs.
Witzal said the women were told to work to pay off their debt.
"If that didn't work, they would also scare them," he said, adding that the smugglers threatened to harass the smuggled immigrants' families back in their homelands.
"Human smuggling is a horrible horrible crime," Witzal said, "because of the dangers involved, the women -- and the men -- at their peril, have to travel to the United States."
On their way from Mexico to the United States, they encounter the most danger, he said, encountering cartels who require payment to offer a "safe haven" for those being smuggled, as well as threats to their safety.
The case is to be prosecuted by Assistant U.S. Attorney André M. Espinosa of the U.S. Attorney's Office Economic Crimes Unit in Newark. Each defendant faces a maximum penalty of 10 years in prison and a $250,000 fine.
Follow Elizabeth Llorente on Twitter: @LlorenteLatino
Elizabeth.Llorente@FoxNewsLatino.com
Follow us on twitter.com/foxnewslatino
Like us at facebook.com/foxnewslatino