Nerve agent used in ex-spy's poisoning could affect hundreds for years, former scientists says
A former Russian scientist who leaked Moscow's secret experimentation of the nerve agent believed used in the poisoning of an ex-spy is now warning that hundreds of people in Britain could be at risk of exposure for years.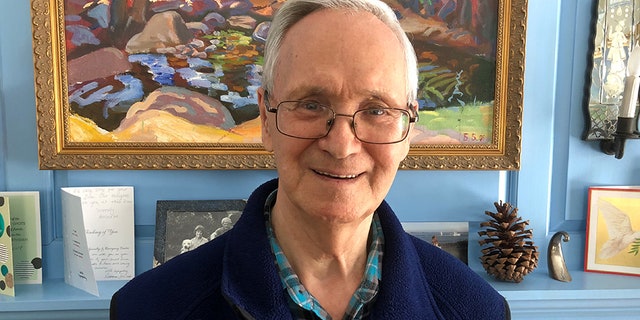 Vil Mirzayanov, 83, who now lives in the United States, said he was part of the group of chemists who helped make Novichok, a military-grade nerve agent British officials said was used to poison former Russian spy Sergei Skripal, 66, and his 33-year-old daughter, Yulia, last week.
"It's the same as nerve gas but 10 times, at least 10 times, more powerful," he told Sky News from his home in New Jersey earlier this week, adding the nerve agent was designed to do "irreparable" damage to the human body.
23 RUSSIAN DIPLOMATS TO BE EXPELLED FROM BRITAIN AMID PROBE INTO EX-SPY'S POISONING
"The people are gone – the man and his daughter. Even if they survive they will not recover," he told AFP.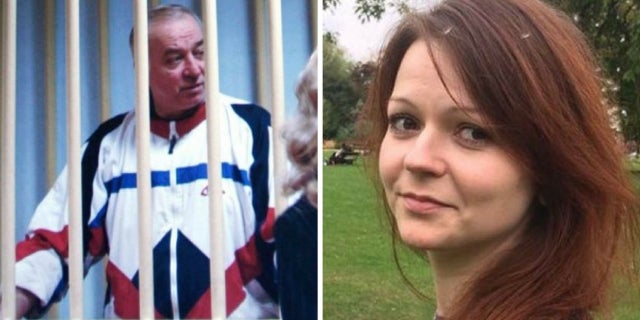 Skripal, a former Russian military intelligence agent who betrayed dozens of his own agents to British intelligence, and his daughter were found unconscious on a bench in Salisbury, England on March 4. They remain hospitalized and in critical condition.
A police officer was also hospitalized after being exposed to the nerve agent amid the investigation.
Others may have been exposed, too, and symptoms can sometimes take years to develop.
On Wednesday, Prime Minister Theresa May announced 23 Russian diplomats were to be expelled after an ultimatum came and went for Russia to explain how the nerve agent was used in the attack.
"Even a very small dose, very small, [is] still very effective. The consequence could be years."
The Kremlin has denied any involvement and called the "hostile" actions by Britain to be "unacceptable, unjustified and shortsighted."
Novichok – which roughly translates to "newcomer" – is considered among the most-deadly nerve agents ever made. It is nearly 8 times more potent than VX and sarin and highly undetectable.
Novichok was first developed by the Soviet Union near the end of the Cold War.
Mirzayanov told Reuters the program produced tons of the agent, which Russia has never acknowledged.
"Novichok was invented and studied and experimented and many tons were produced only in Russia. Nobody knew in the world," Mirzayanov said.
RUSSIAN EXILE FOUND DEAD IN LONDON AMID EX-SPY POISONING PROBE
According to the BBC, defense officials from the United States traveled to Uzbekistan in 1999 to help dismantle and decontaminate one of the former Soviet Union's largest chemical weapons testing facilities, a location a senior defector said that had been used to produce and test small batches of Novichok.
Mirzayanov, who revealed the existence of the nerve agent to the world when he defected to the United States in the 1990s, said there is no cure for it and that anyone exposed to it should be offered "permanent medical surveillance."
"Even a very small dose, very small, [is] still very effective," he said. "The consequence could be years."
Mirzayanov had worked for almost three decades in the Soviet Union at the State Scientific Research Institute of Organic Chemistry and Technology.
After he was fired in 1992, he and another scientist wrote a newspaper article revealing how the government had developed deadly chemical compounds for Novichok. He wrote that the facilities producing the substances can easily be disguised as civilian factories because they use the same chemical elements that are used to make pesticides.
NERVE AGENT NOVICHOK, USED IN EX-SPY'S POISONING, IS 5 TIMES STRONGER THAN VX OR SARIN
Mirzayanov said the nerve agent can be transported to the site of an attack in parts and once assembled, it can easily be deployed using an aerosol, spray, liquid or wipe.
He told Reuters that Novichok attacks the nervous system, making it impossible for victims to breathe and causing unimaginable pain.
"It's torture," he said. "It's absolutely incurable."
British health officials have insisted the public faces a "low risk" after the chemical attack in Salisbury.
"PHE has been working very closely with the police and national experts on chemical weapons since the start of the incident and our risk assessment is based on knowledge of the chemical used," Dr. Jenny Harries, deputy medical director at Public Health England told Sky News. "Our advice remains that the risk to the general public is low."