NATO prolongs chief Stoltenberg's term for 2 more years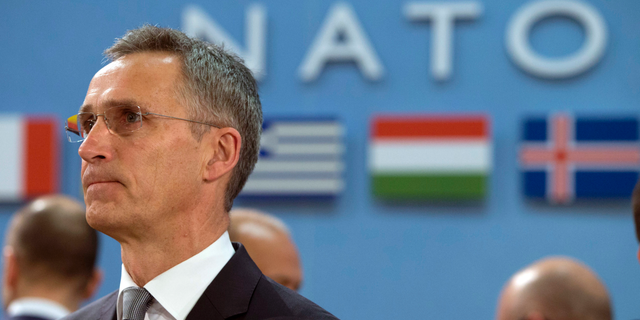 BRUSSELS – NATO is giving Secretary-General Jens Stoltenberg two more years at the head of the world's biggest military alliance.
NATO said in a statement Tuesday that the 29 NATO nations decided to prolong the former Norwegian prime minister's term until Sept. 30, 2020.
It said the allies "congratulate the Secretary-General and have full confidence in his ability to continue his dedicated work to advance NATO's adaptation to the security challenges of the 21st century."
Last week, the German government backed a two-year extension of Stoltenberg's term.
Defense Minister Ursula von der Leyen said Stoltenberg had "the full support of Germany," adding that he had "done excellent work modernizing NATO and adapting its structures to a changed security situation."