NATO aims to restrict air strikes on Afghan residential areas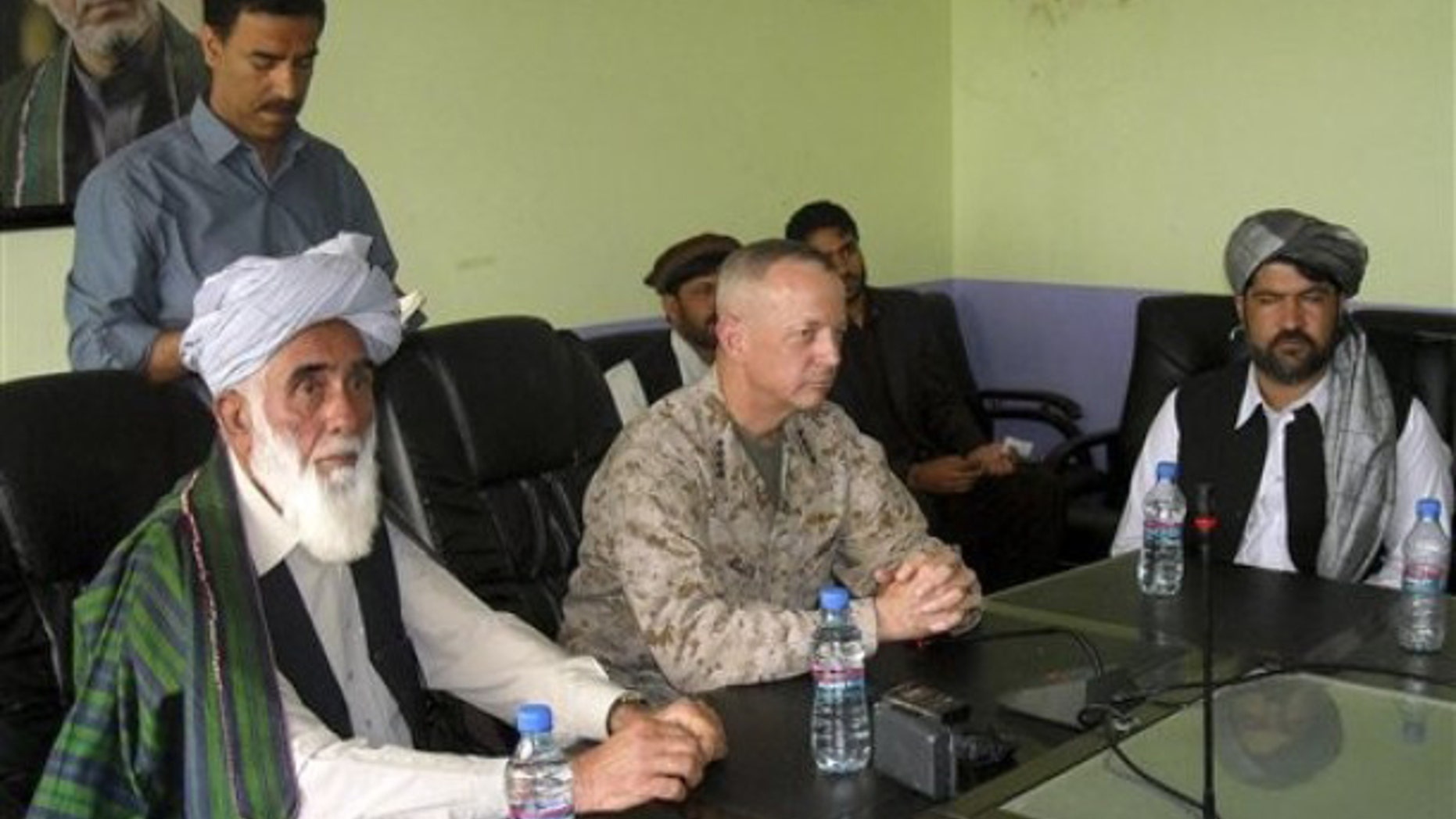 KABUL – NATO commanders will move to restrict air strikes on residential areas in Afghanistan, following a number of civilian deaths in raids.
The commitment came Sunday, days after a strike in Logar province, which Afghan officials say killed 18 civilians.
"Given our commitment to protect Afghan civilians, restricting the use of air-delivered munitions against insurgents within civilian dwellings is a prudent and logical step in the progression in the campaign," Jamie Graybeal, a NATO spokesman in Afghanistan, said in an email cited by The New York Times.
A day earlier Afghan President Hamid Karzai met General John Allen, commander of NATO's International Security Assistance Force (ISAF) -- and following the meeting said the US officer had "promised ... not to carry out air strikes on public residential areas."
In a statement, Karzai's office noted that the general had "once again officially apologized for civilian casualties" and that "after agreeing with the demands of the president" Allen had said NATO forces "will completely stop such operations."
Officials cited by the Times pointed out that Sunday's NATO move to "restrict" air strikes in residential areas did not go as far as Karzai had indicated, and warned that Western forces would continue to go after militants who hide in civilian homes -- implying they will use air power as a last resort.
One source told the newspaper that "air-delivered munitions will not be employed while other means are available."
Ground forces will still be deployed, to maintain operations against Taliban fighters who frequently use residential properties to hide.
Before his meeting with Karzai, Allen had flown to Logar province, south of Kabul, to apologize over the deaths of civilians in an air strike on a home early Wednesday.
ISAF said multiple insurgents were killed in the strike, which was ordered after troops came under fire during an operation against a Taliban insurgent leader, but Karzai expressed outrage and cut short a visit to Beijing.
It was the second time within a month that Allen had to admit civilian deaths in NATO air strikes that have strained relations between Karzai and the US, which leads international forces in the fight against Taliban insurgents, AFP reported.