National Security Council Slams Cuba for Detention of Ladies in White Protesters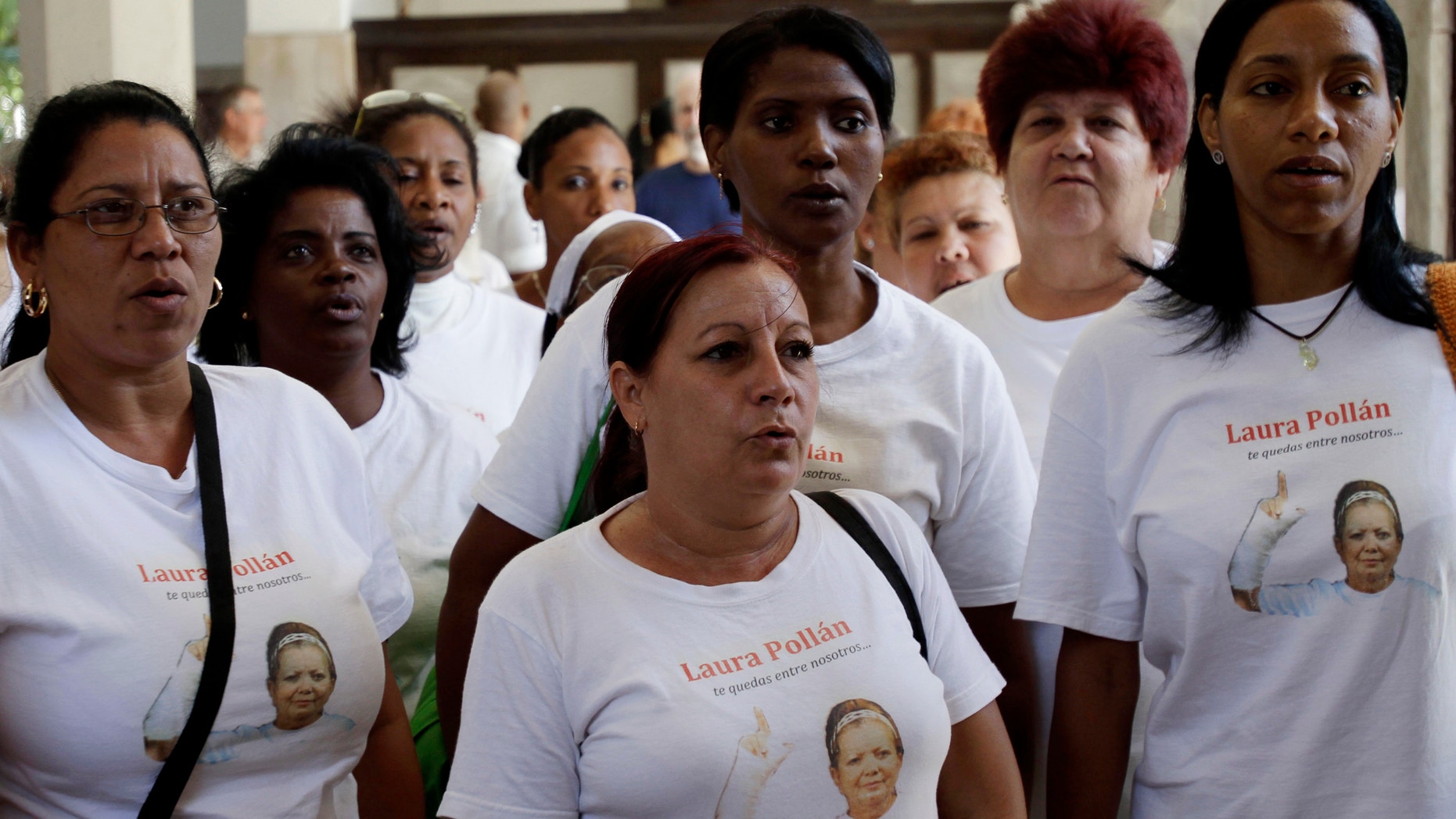 On Monday, National Security Council officials slammed Cuban government leaders for detaining members of the internationally recognized group Ladies in White, or "Damas de Blanco," days before the arrival of the Pope.
In the statement Monday, National Security Council Tommy Vietor said that the detention "in the lead up to Pope Benedict's visit underscores the disdain of Cuban authorities for the universal rights of the Cuban people."
"The quiet dignity of the Damas stands in stark contrast with the acts of those who are standing in the way of the basic aspirations of the Cuban people," the statement said. "We call for the immediate release of all who were detained and for Cuban authorities to abandon their tactics of intimidation and harassment to stifle peaceful dissent."
This past weekend, police detained three dozen prominent supporters of the Ladies in White before they were to take part in a regular march in Havana.
On Monday, some news outlets were reporting that a leader of the group, Bertha Soler, was released earlier in the day, but that she said Cuban authorities had warned her "not to spoil Pope Benedict XVI's visit next week."
In the statement, Vietor affirmed President Obama's commitment to standing with the Damas "and other courageous voices in Cuban civil society who demonstrate the Cuban people's desire to freely determine their country's future."
Dissidents 'Occupy' Church to Press for Meeting with Pope During Imminent Visit
The Ladies in White formed in 2003, shortly after authorities jailed 75 intellectuals, activists and social commentators in a notorious crackdown on dissent, sentencing them to long prison terms. All have since been freed, and many were forced by the Cuban regime to go into exile as a condition of their release from prison.
Cuba has cleared its jails of most political prisoners, but human rights groups say the government of President Raúl Castro has stepped up short-term detentions and other forms of harassment against the island's tiny opposition.
Cuba denies it holds any political prisoners, and says the dissidents are nothing more than common criminals and mercenaries paid by Washington to stir up trouble. The government had no immediate comment.
Sunday's detentions came just over a week ahead of a March 26-28 visit by Pope Benedict XVI, who is likely to encourage the government to adopt increased religious, political and human rights during his tour, at least privately. It also comes days after Cuban Roman Catholic Cardinal Jaime Ortega asked police to remove a group of 13 opposition members who had occupied a church in Central Havana for two days.
President Hugo Chávez's Cancer Battle in Pictures
Elizardo Sánchez, who monitors human rights on the island and acts as a de facto spokesman for the opposition, expressed astonishment at the posture of Ortega, whom he has often praised in the past.
"I can't get over my astonishment over what has happened in these last few days," Sanchez told The Associated Press. "The cardinal is acting like the first two of the three wise monkeys," who could neither see evil nor hear it.
Even as members of the Ladies in White were being detained, Ortega was performing Mass at the grand Cathedral in Old Havana. His sermon inside the baroque, stone edifice before several hundred worshippers did not mention the week's drama, nor did he say anything about human rights in general. Instead, he kept his comments focused on religion and the pontiff's imminent arrival.
"With a sense of gratitude, enjoyment and profound spiritual peace, and with the gifts that God has given us we prepare to receive the Pope," said the 75-year-old Ortega. "Let God grant us a truly warm reception for the Holy Father, and let his visit bear abundant fruit."
Based on reporting by the Associated Press.
Follow us on twitter.com/foxnewslatino
Like us at facebook.com/foxnewslatino