More than 5,000 tons of ammo sent to US Army depot in Germany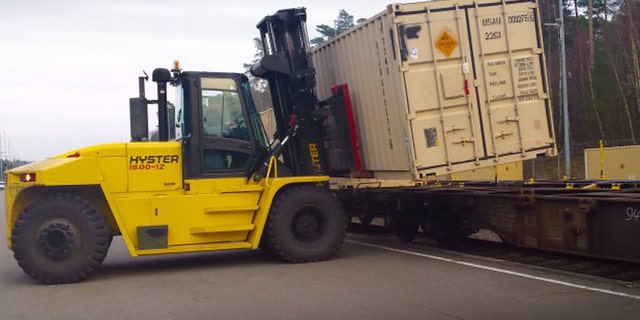 The U.S. Army's largest Europe-bound ammo shipment in a decade has arrived at a depot in Germany as its forces ramp up their missions in response to Russia's military actions.
More than 5,000 tons of ammunition – which required 415 shipping containers to transport overseas – was stored last week at a depot in Miesau, the Army says. The ammo will be available to all forces participating in Operation Atlantic Resolve, launched in the wake of Russia's intervention in Ukraine.
"This critical shipment will help us to continue to enable the NATO alliance, and the fact that it's the largest single shipment in 10 years demonstrates our continued commitment to the defense of our allies," said Col. Matthew Redding, 21st Theater Sustainment Command chief of staff.
The ammo also will be used for an upcoming U.S. Army exercise in Poland that will involve around 20,000 troops, the Stars and Stripes reports.