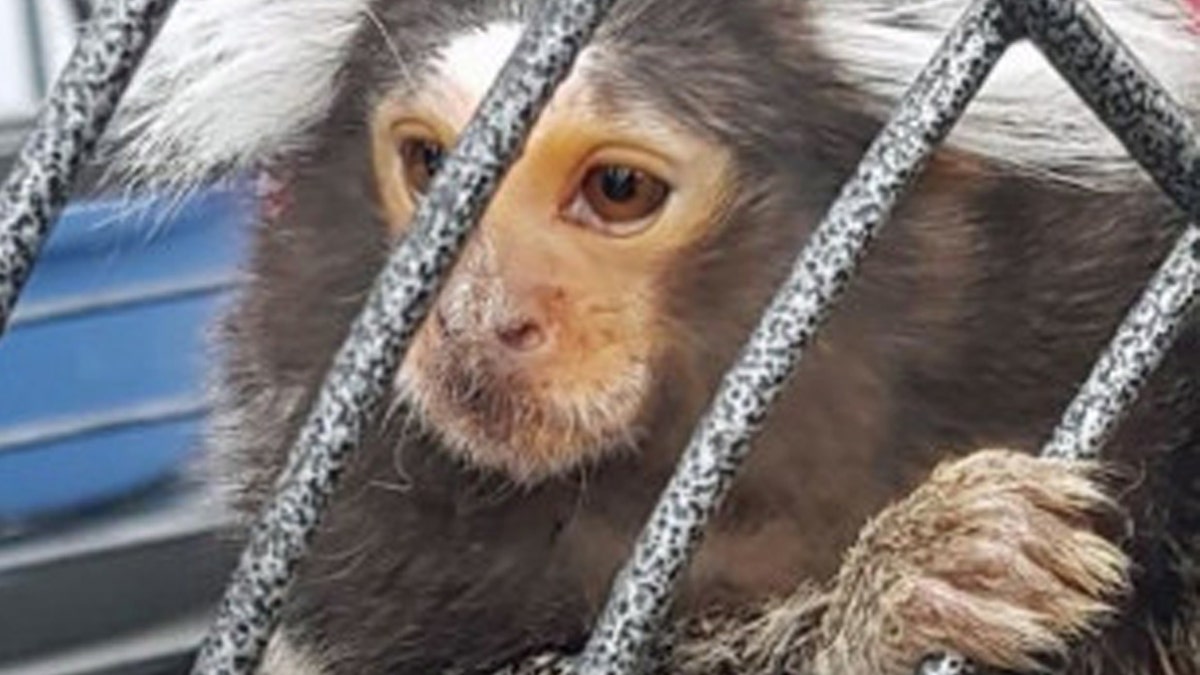 A police raid in Ireland's capital city on Friday revealed a stash of guns, drugs, and even a monkey.
An Garda Síochána, the police force in Ireland, said in a Facebook post that two men and a woman were arrested after a home was searched.
Inside the home, authorities discovered a machine pistol, sub-machine gun, .357 caliber revolver, 300 rounds of assorted 9-mm. and .357 ammunition and 227 rounds of 12-gauge shotgun cartridges.
PAKISTANI WOMAN SAYS HUSBAND BEAT HER, SHAVED HER HEAD AFTER SHE REFUSED TO DANCE FOR HIM
In addition to the weapons, police also found a monkey in a cage, Sky News reported.
Garda Spt. William Carolan told the Irish Times the home was used by an organized crime gang that had a "frightening" assortment of weapons.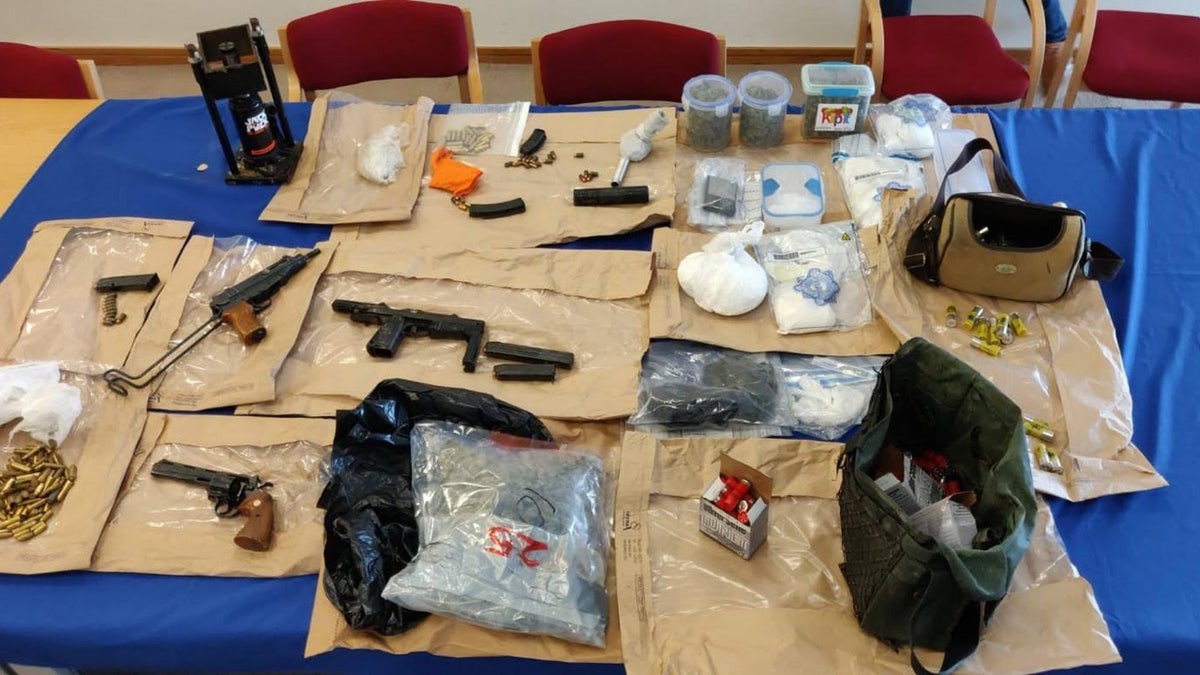 "These gangs will have to go and try and access those guns again and we will keep hitting them at every opportunity to keep removing firearms off the streets," he told the news outlet.
Besides the weapons and the monkey, officials found more than $33,600 in marijuana and more than $109,000 in cocaine at the home, according to police. Authorities also discovered $3,000 worth of clothing inside.
ARMED POLICE AWAIT WIKILEAKS' JULIAN ASSANGE EMBASSY OUSTER AS OFFICIALS SAY NO DECISIONS MADE
The woman, in her 30s, has been charged under Ireland's Theft and Fraud Offenses Act, 2001. She was later released and is due to appear in court at a later date.
The men, one in his 30s and the other in his 40s, have been released without charge, while police prepare evidence files on the pair for the Director of Public Prosecutions.
CLICK HERE FOR THE FOX NEWS APP
Officials said the monkey found inside the home has been taken by animal welfare officers and is now being cared for by the Dublin Society for Prevention of Cruelty to Animals.