Pakistani woman says husband beat her, shaved her head after she refused to dance for him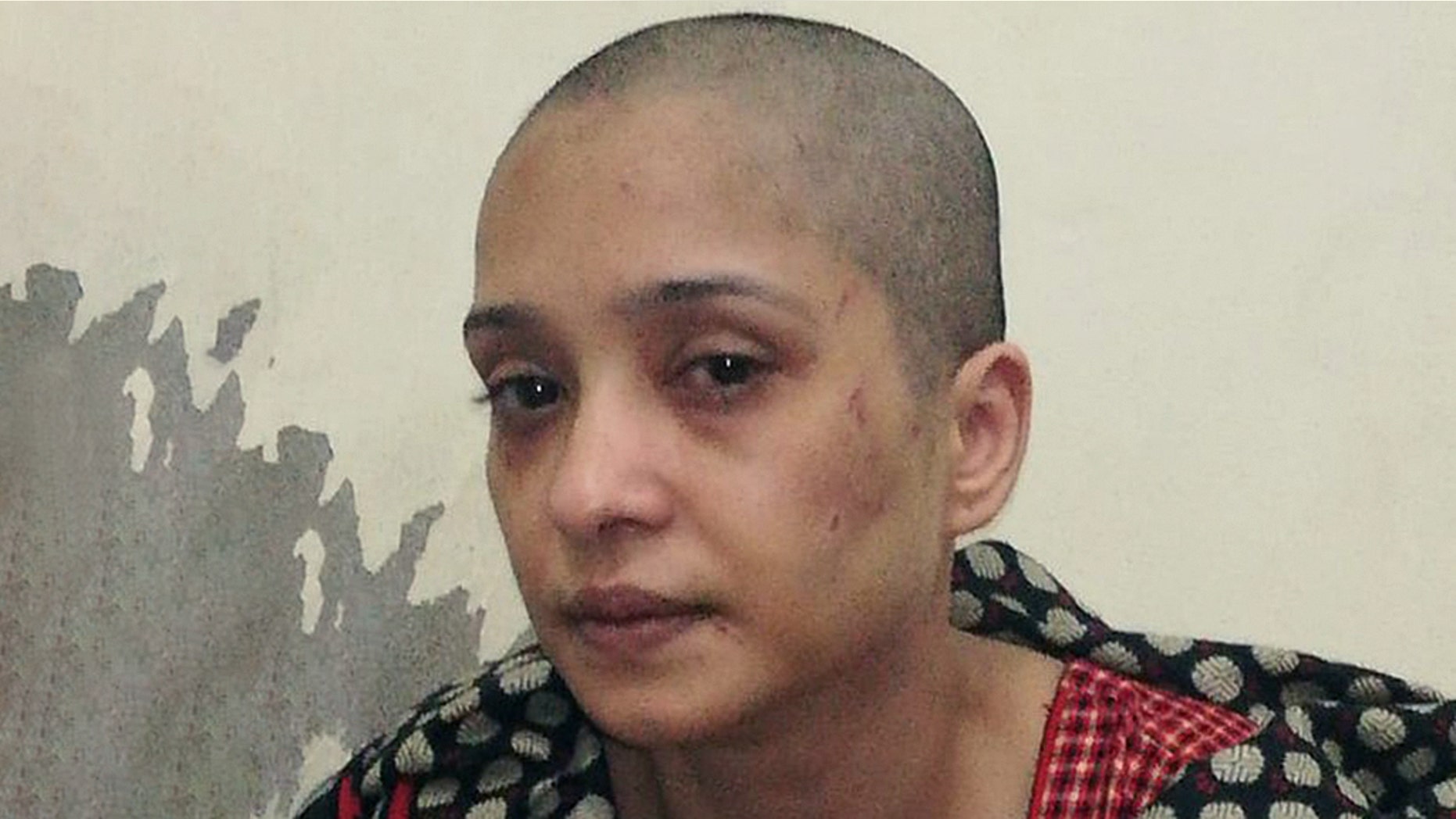 A Pakistani woman came forward accusing her husband of beating her and shaving her head after she refused to dance for him and his friends.
Asma Aziz, of Lahore, posted a video on social media on Tuesday, March 26 showing her visibly bruised face and shaved head. In the video she explained what her husband Mian Faisal allegedly did to her.
"He took my clothes off in front of his servants. The servants held me as he shaved my hair off and burned it. My clothes were bloody. I was bound by a pipe and hung from the fan. He threatened to hang me naked," she said, according to the BBC.
INDIA AND PAKISTAN'S FIGHT OVER KASHMIR: A HISTORY OF VIOLENCE AND INSURGENCY
Aziz said she went to the police "to file a complaint" but "they procrastinated." Police have denied her claims, saying they dispatched officers to her residence but it was locked.
Faisal and the servant were arrested, the BBC reported. Faisal told officers his wife cut her own hair after being under the influence of drugs.
Aziz said in a statement in court last week that she married her husband four year ago and "he quickly turned hostile," NPR reported.
The alleged incident sparked conversation on social media regarding spousal abuse in the country.  Amnesty International South Asia tweeted, "While we are glad that strong and swift action has been taken against the torturers of Asma Aziz, we note with dismay the alarming rise in reported cases of violence against women. System change to protect women is necessary. Action can't only be taken on a case-by-case basis."
PAKISTAN ANNOUNCES RELEASE OF 360 INDIAN FISHERMEN
Pakistani actress Sanam Saeed defended Aziz on Twitter.
"It's like saying if a prostitute was raped its her fault anyway. When will some of you really understand the meaning of #consent???" she wrote.
The United Nation's Gender Inequality Index in 2016 ranked Pakistan 147 out of 188 countries based on its women health, political empowerment and education.