Mom Outraged Over 'Pay To Potty' Policy In The Classroom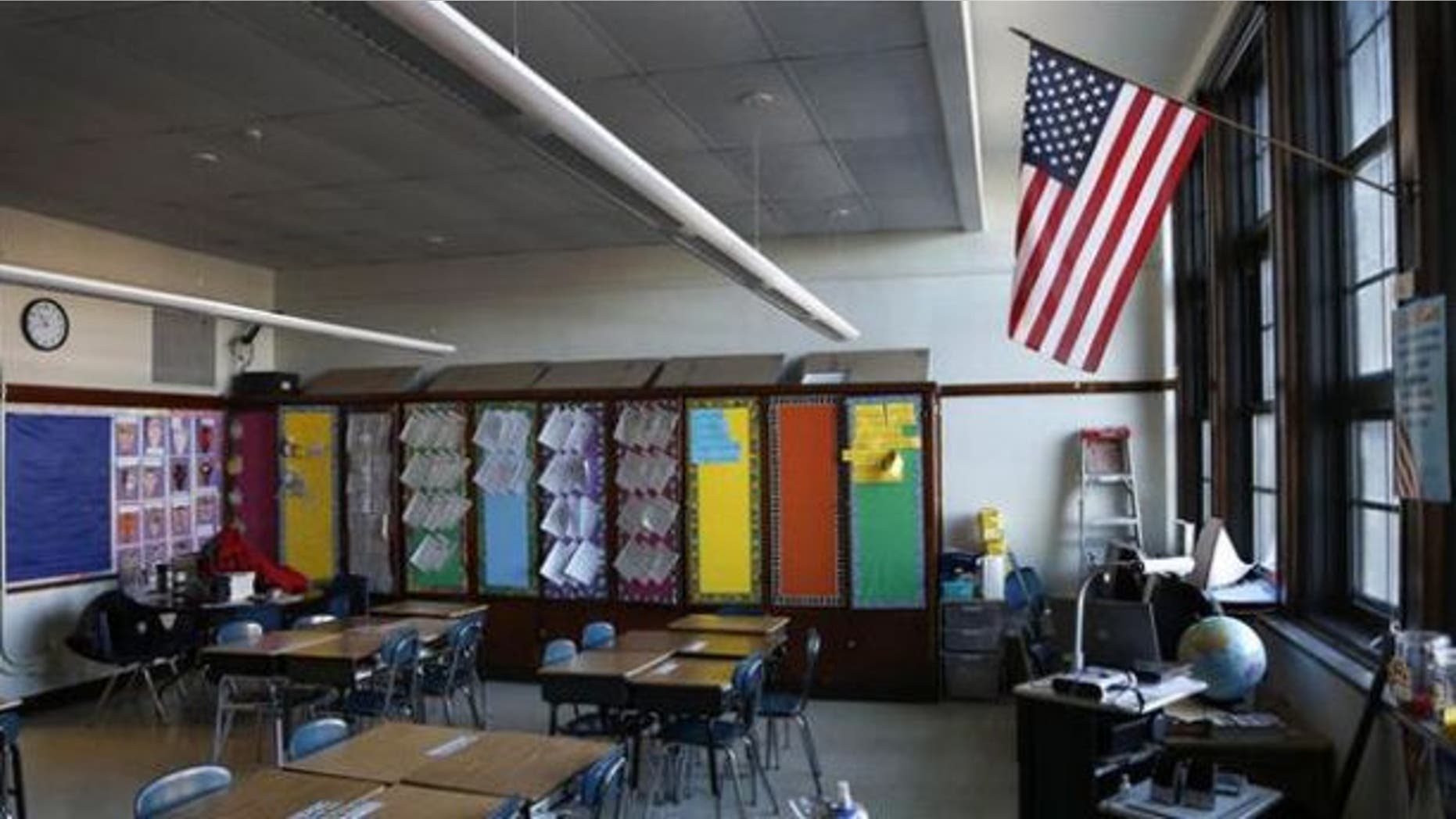 A Washington state mom vowed to take legal action after she said her child was forced to "pay" to use the bathroom in her third-grade class.
Merchon Ortega told Fox News' Andrea Tantaros that her daughter had an accident after a teacher denied her a bathroom break.
"She chose not to pay to use the restroom and she had to go so bad," Ortega said. "She said it hurt so bad that she just couldn't hold it anymore. She urinated on herself."
The teacher reportedly implemented a class reward system at Mill Plain Elementary in Vancouver that gave students fake money to spend at a class auction at the end of the year. Bathroom breaks were added to the system as a way to cut back on disruptions during class.
The Evergreen Public Schools District said in a statement that children were "never denied bathroom breaks if they needed one, regardless if they had sufficient 'dollars' in their account -- this was a decision made to use an already implemented money management learning system rather than introduce another method of dispensing discretionary passes."
Two parents filed complaints after their children wet their pants earlier this month. The district announced last Friday that after an investigation into the complaints, the teacher would not be disciplined.
An investigation by the school alleges Ortega's daughter returned to the classroom after using the bathroom and laughed upon announcing she had urinated on herself. Ortega says the school has requested her daughter write an apology. Ortega denies that her daughter made up the story and says her daughter is mortified by the experience.
"I didn't let her go to school the rest of the week because she was scared to go to school," Ortega said. "She's scared to be made fun of."
Ortega also says her 9-year-old daughter was taken to the principal's office upon her return to school.
"On Tuesday, when she went back to school, the principal had pulled her into the office without a parent present and had spoken with my daughter without any notification," Ortega said.
Fox News Legal Analyst Lis Wiehl said the school could face legal action for the incident.
"You cannot bring a kid in for disciplinary action without calling the parents," Wiehl said. "Sometimes the parents don't want to be there, can't be there, but you have to call them and give them a chance to be there."
Ortega said her daughter has since been switched to a different classroom and seems to be doing well. She plans to pursue legal action against the school and the district.
"My next step is hopefully trying to take legal action," Ortega said. "[My daughter] has got to go to counseling because it's really messed with her emotions."
Read more at myfoxchicago.com.
Follow us on twitter.com/foxnewslatino
Like us at facebook.com/foxnewslatino