MLB player's mother kidnapped in Venezuela amid country's turmoil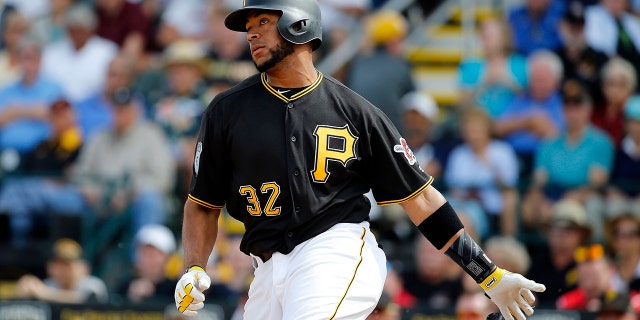 The mother of Pittsburgh Pirates catcher Elias Diaz was kidnapped Thursday in their native Venezuela, according to the country's local media.
The mother of the 27-year-old Major Leaguer was taken in the western city of San Francisco — about 430 miles west of the capital Caracas — Venezuelan website Meridiano reported. The kidnapping occurred as the country grappled with its deteriorating economy and socialist President Nicolas Maduro's campaign for reelection.
The Pirates' Venezuelan players have been vocal in the past, speaking out against the corruption plaguing their country through social media.
Venezuelans are the No. 3 most represented nationality in baseball, the New York Post reported.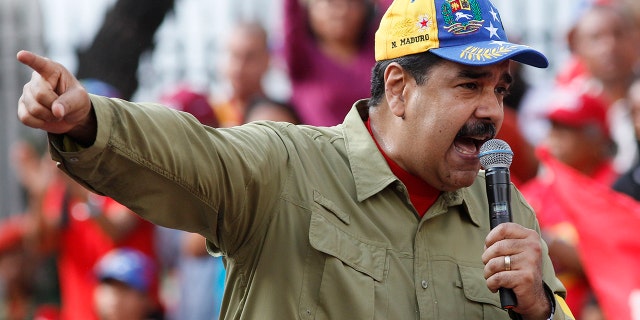 After Diaz's mother was kidnapped, Pirates president Frank Coonelly said in a statement that the organization was keeping the Diaz family its prayers and offered support.
"We are using all of the resources available at the Pirates and Major League Baseball to support Elias and his family during this incredibly difficult time. As we work with authorities on his mom's safe return, we will withhold further comment and ask that you please respect the family's need for privacy."
In September 2004, the mother of Detroit Tigers pitcher Ugueth Urbina was kidnapped in Venezuela, with her captors demanding $6 million in ransom. Maura Villarreal, 54, was rescued five months later.
In 2011, Wilson Ramos, then of the Washington Nationals, was abducted and held for two days in Venezuela. After his rescue, eight suspects were arrested.
Venezuelan officials called for an early presidential election Wednesday after talks broke down between the government and opposition over how to hold a free and fair election. The Maduro regime has sidelined many prominent opponents and snuffed last year's anti-government protests that left more than 130 people dead.
In response to the snap election, the country could face further sanctions on its oil exports, exacerbating the already high inflation and shortages of food and medicine under the socialist administration. According to analysts, Venezuelans were more likely to flee the country than re-ignite protests after the government's ruthless reaction last year.
Venezuelans have fled across the border to Colombia in unprecedented numbers. Colombian migration authorities estimated 600,000 Venezuelans were currently in the country — double from six months ago.
Maduro has repeatedly denied his country is facing a humanitarian crisis and has refused to accept aid.
The Associated Press contributed to this report.