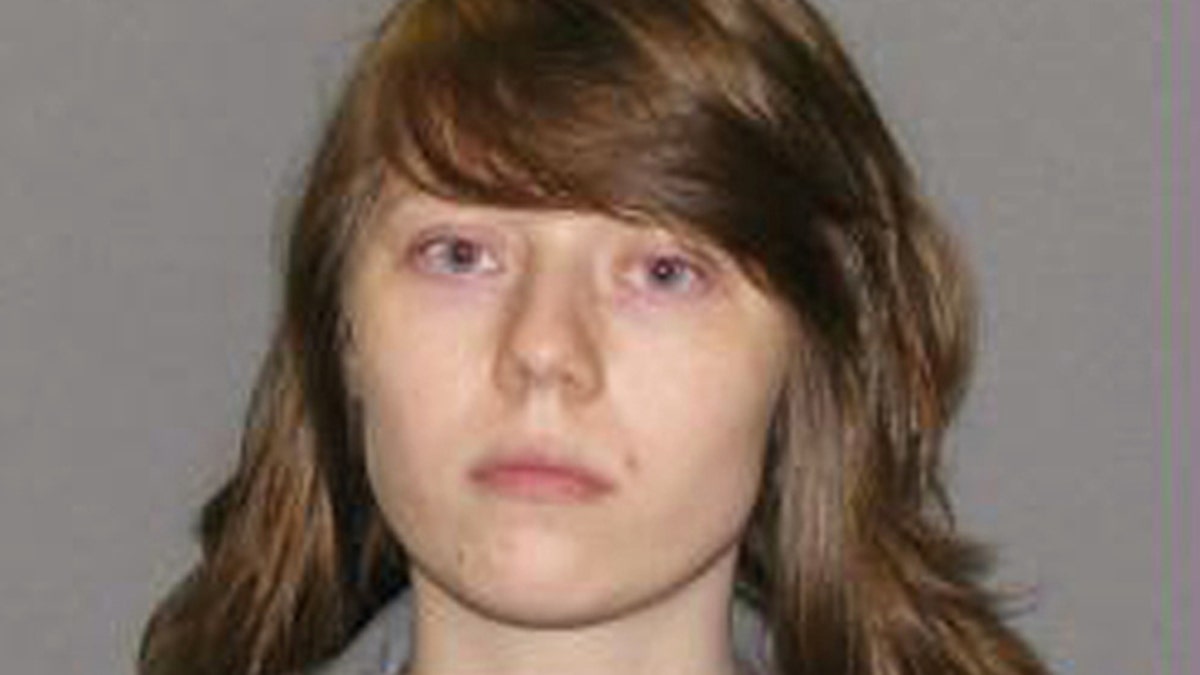 JEFFERSON CITY, Mo. (AP) – A Missouri woman who wrote that killing a young neighbor girl was an "ahmazing" thrill wants a judge to overturn a guilty plea that she now says was made under the threat of a lifetime in prison.
Alyssa Bustamante was to appear in court Thursday for a hearing on whether to set aside her plea in the 2009 slaying of 9-year-old Elizabeth Olten in a rural community just west of Jefferson City. Bustamante was 15 at the time and wrote in her diary on the night of the killing that it was an "ahmazing" and "pretty enjoyable" experience.
Bustamante was charged as an adult with first-degree murder, which carries a mandatory prison sentence of life without the possibility of parole. Shortly before she was to go to trial, Bustamante pleaded guilty in January 2012 to a reduced charge of second-degree murder and was sentenced to life with a chance of parole.
She also pleaded guilty to armed criminal action for using a knife in the slaying and received an additional 30-year sentence to run at the conclusion of her life sentence.
Five months after Bustamante pleaded guilty, the U.S. Supreme Court ruled in a separate case that juveniles cannot face automatic life sentences without the possibility of parole.
Bustamante's new attorney is citing that ruling as a reason to undo her guilty plea.
"The threat of (life without parole) as a mandatory sentence was allowed to intimidate Alyssa into accepting a guilty plea she would not have otherwise accepted," Columbia attorney Gary Brotherton wrote in documents filed with the Cole County Circuit Court.
Brotherton declined an interview in advance of Bustamante's hearing.
Prosecutor Mark Richardson said Bustamante's claims "do not have any merit" and her original sentence should stand.
"Generally, they're very big long shots to try to prove that somehow some bad advice caused a person to plead guilty when they otherwise wouldn't have," Richardson said in an interview.
Bustamante's attorney claims her due process rights were violated because the original first-degree murder charge would have resulted in an unconstitutionally cruel and unusual punishment. He contends in court documents that her actual sentence is similarly unconstitutional because "it does not provide her with any realistic opportunity for release."
At the time of her sentencing, the Missouri Department of Corrections said Bustamante would have to serve 35 years and five months before she is eligible for parole. She's currently listed as a prisoner at an eastern Missouri facility.
Brotherton's court filing also argues that Bustamante's original attorneys provided ineffective advice. Among other things, it says they pressured her during a more than half hour jailhouse visit to make a quick decision to plead guilty to second-degree murder without explaining that a pending Supreme Court case could have affected her range of punishment.
Evidence presented during Bustamante's 2012 sentencing hearing revealed she had dug a shallow grave in the woods several days before the slaying and used her younger sister to lure Elizabeth with an invitation to play. Bustamante said she had a surprise for Elizabeth in the forest but instead strangled her, sliced her throat and stabbed her. After hundreds of volunteers searched for two days, Bustamante led authorities to Elizabeth's body, buried in a wooded area about a half-mile from Bustamante's house.
Follow us on twitter.com/foxnewslatino
Like us at facebook.com/foxnewslatino