Missing South Carolina teen whose family received chilling murder messages found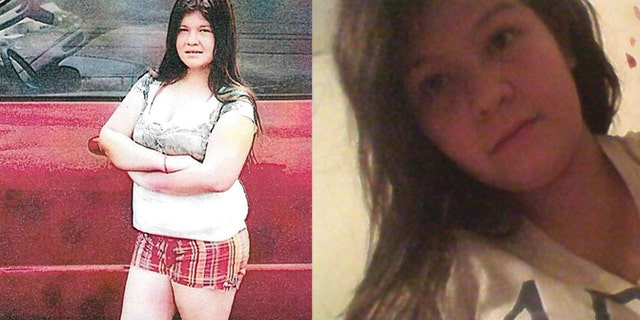 NEWYou can now listen to Fox News articles!
A South Carolina teenage girl missing since Monday has been found safely in Atlanta, Georgia and is in police custody, according to the Laurens County Sheriff's office.
A desperate search for 16-year-old Veronica Bobadilla took a chilling turn on Tuesday morning after family members received text messages from her phone saying, "I've killed Veronica. Stop texting her." A friend of Bobadilla said she got a similar Facebook message from her account saying, "I killed Veronica ya'll want (sic) find her."
Bobadilla would eventually call her horrified parents later Tuesday and told them she was coming home, but she never did.
By Wednesday, she was being held at the Atlanta Police Department and could be facing charges.
"We found the location she was at, we contacted the police department in Atlanta, they went to the location and picked her up," Laurens County Sheriff's Lt. Judy Stiles told Fox News Latino.
Stiles said investigators now believe Bobadilla sent that horrifying text message and Facebook message herself. Depending on the investigation, Bobadilla could be turned over to juvenile courts after perpetuating a hoax that went viral.
On Wednesday afternoon, just two hours before she was found by police, the 16-year-old posted on her Facebook saying, "I'm coming home to South Carolina all this ain't worth it thanks to all yall I desided to cone home," Bobadilla wrote.
Then three hours earlier she posted, "If i get 500 likes on this post I will come home."
Stiles said the Sheriff's Department entire 12-person investigation unit was working on the girl's case – making phone calls, researching Facebook and doing whatever they could possible do to find her.
"It's a waste of a lot of man power because officers can be working on something different," Stiles told Fox News Latino just moments before Bobadilla was found. "To me, this is kind of a game to her. We still got to do what we got to do."
Bobadilla's parents had last seen her Monday afternoon. The teen's mother said she had threatened to run away to Texas, where according to her Facebook, her new boyfriend lives.
Police don't know if Bobadilla was with anyone else during the time she was missing but hope to find out after questioning her in South Carolina.
Bobadilla's mother told WSPA-TV that during two phone conversations with family members there was a man heard in the background.
"She was talking very, very low like she was scared," her mom, Brandie McCuen, said. "And my brother called and said that he heard a man on the phone screaming at her, 'Get up, cook my food, wash my clothes and clean my house now.'"
Ultimately though, the family, and police are happy Bobadilla is home safe.
"Out of all this I hope she has learned a lesson that she doesn't do this again," Stiles said. "I hope she learned something from it, she did say on her Facebook, it wasn't worth it."