Mexico's World Cup goal against Germany triggered seismic activity, officials say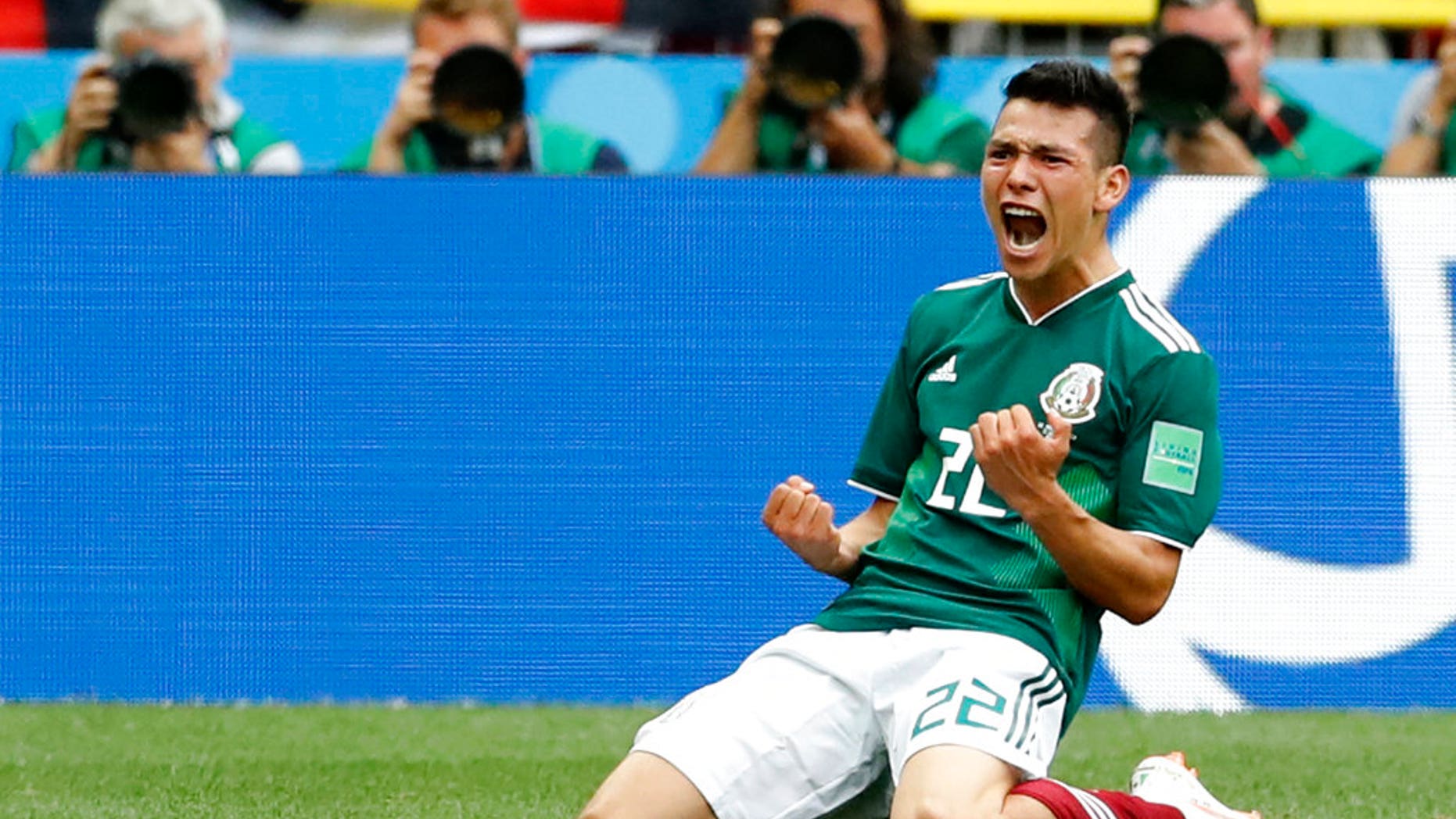 Mexico's FIFA World Cup goal that led its team to an upset win over Germany on Sunday triggered so much excitement that it caused a spike in seismic activity, according to officials who said it could have been an "artificial earthquake" in Mexico City.
SIMMSA, a "seismic monitoring network" in Mexico, tweeted that at least two sensors inside the capital city detected a quake just after 11:30 a.m. The agency said it "possibly" could've been caused by "massive jumps" during Mexico's goal during the 35th minute.
National Geographic later shut down that idea, saying the seismic vibrations during an actual earthquake appear much different.
2018 FIFA WORLD CUP: WATCH LIVE MATCHES STREAMING ON FOX SPORTS
Mexico stunned Germany, the defending champion, in its opening match at the 2018 World Cup. Hirving Lozano's goal was enough to secure the 1-0 win for Mexico, despite the Germans dominating possession and fighting desperately to get back into the match.
FULL MATCH SCHEDULE OF 2018 FIFA WORLD CUP
"I don't know if it's the biggest victory in (Mexico's) history, but one of the biggest for sure," Lozano said after the game. "It's great to start on the right foot when you are playing the world champions."