Mexico's Calderon Defends Juarez Policy in Harvard Commentary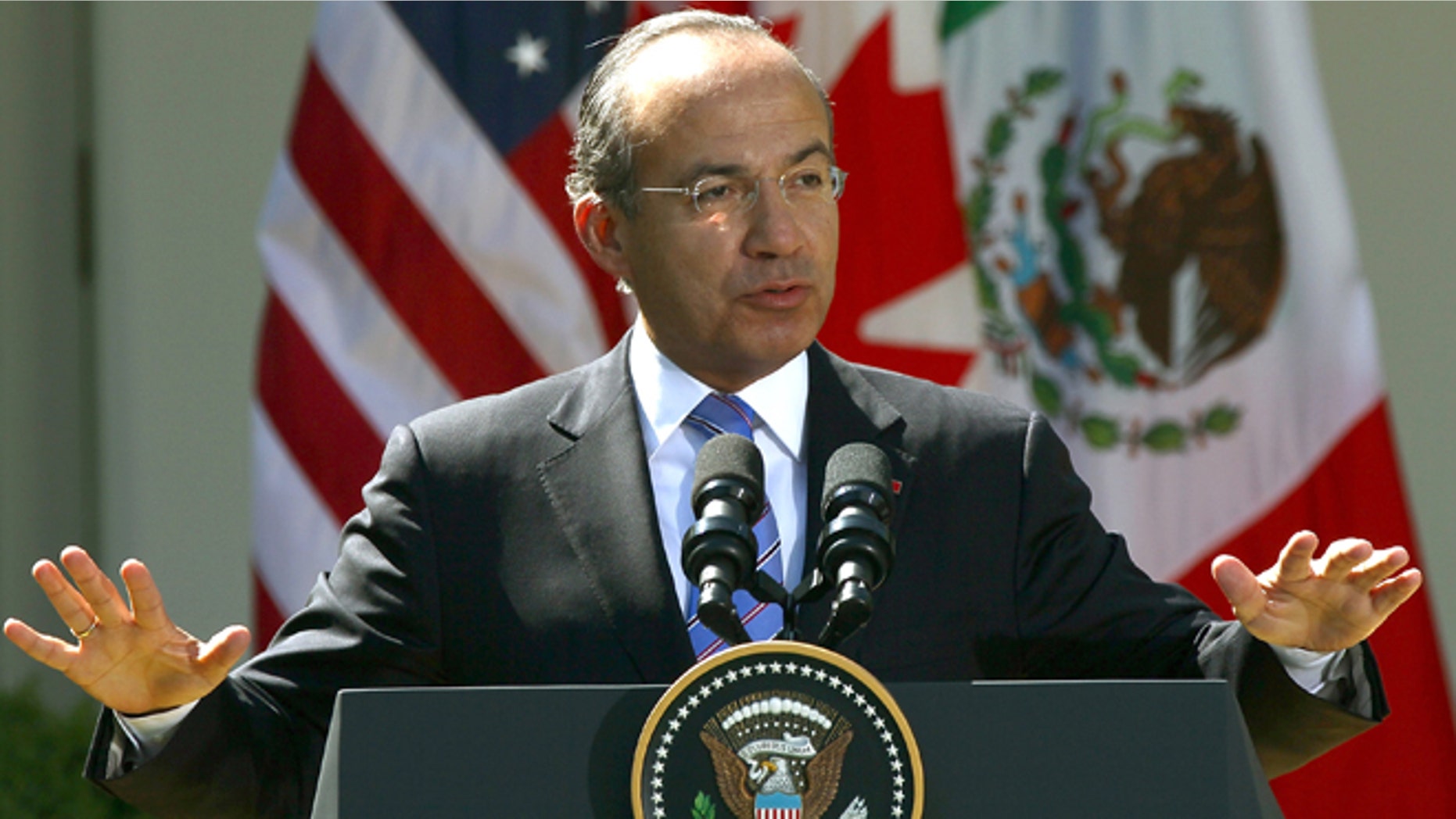 Former Mexican President Felipe Calderón's first month at Harvard was marked by strong opposition, both home and abroad, to his strategy in combating his country's drug cartels while in office.
The former Mexican leader has remained relatively quiet as he begins his one-year teaching appointment at the Kennedy School of Government, but he recently defended himself in a commentary published in the Kennedy School's Latin American Policy Journal.
Calling the border city of Ciudad Juárez a "place of progress," Calderón said that his government's tactics helped reduce the bloodshed in a town once dubbed the world's most violent.
There is still a lot to do, but we can now say with confidence that Juárez is slowly getting back on track.
"We have achieved positive results, because we not only listened to the people of Juárez, but also got them on board to solve this problem with us," Calderón wrote in his commentary. "There is still a lot to do, but we can now say with confidence that Juárez is slowly getting back on track."
Calderón said that his three-part plan – sending in the military to restore order, working with local law enforcement, and the community rebuilding program "Todos Somos Juárez" – led to a reduction in violent crime in Ciudad Juárez.
"The combined effect of these actions has been a tangible reduction in crime," he wrote, citing that in January 2012 the reported number of murders in Ciudad Juárez went down to 84 a month, a 71 percent decrease from the peak in 2010.
While the Mexican government attributed their police and military tactics in the border city to the drop in violent crime, others claim that the powerful Sinaloa Cartel has finally defeated their rivals in Ciudad Juárez and wrestled control of the city.
"If you control the city, you control the drugs," a Mexican federal agent told the Associated Press last month. "And it appears to be [Sinaloa Cartel boss Joaquín "El Chapo" Guzmán)."
Calderón's appointment to the Kennedy School drew worldwide criticism when announced. The online petition site Change.Org  collected nearly 33,000 signatures in opposition to Harvard's appointment of Calderón. And Mexican political activist and poet Javier Sicilia sent a letter to the university calling the former president's appointment an affront to the victims of the bloodshed in Mexico.
"We believe ... that the appointment of President Calderón as a visiting fellow at the Kennedy School is an insult to the victims of violence in Mexico," Sicilia and Mexican academic Sergio Aguayo wrote in a joint letter to the school's dean, David Ellwood.
The Kennedy School defended its appointment of Calderón, arguing that as an educational institution it welcomes varying viewpoints and theories.
"The School has a long tradition of providing an opportunity for leaders from around the world to speak to and interact with the community on important public policy issues," Ellwood said in a statement.
During Calderón's six years in office, an estimated 70,000 people died in violence related to the country's ongoing drug war. An escalation in murders and other violent crimes arose soon after Calderón took office in 2006, when he declared an all-out military blitz on Mexico's drug cartels.
Besides the death toll, Mexico's cartels – and with them, violence – have spread from certain regions along the U.S.-Mexico border to other parts of the country once free of violence, including resort areas such as Acapulco and metropolitan hubs like Monterrey and Guadalajara.
Follow us on twitter.com/foxnewslatino
Like us at facebook.com/foxnewslatino