Mexico president undergoes successful thyroid surgery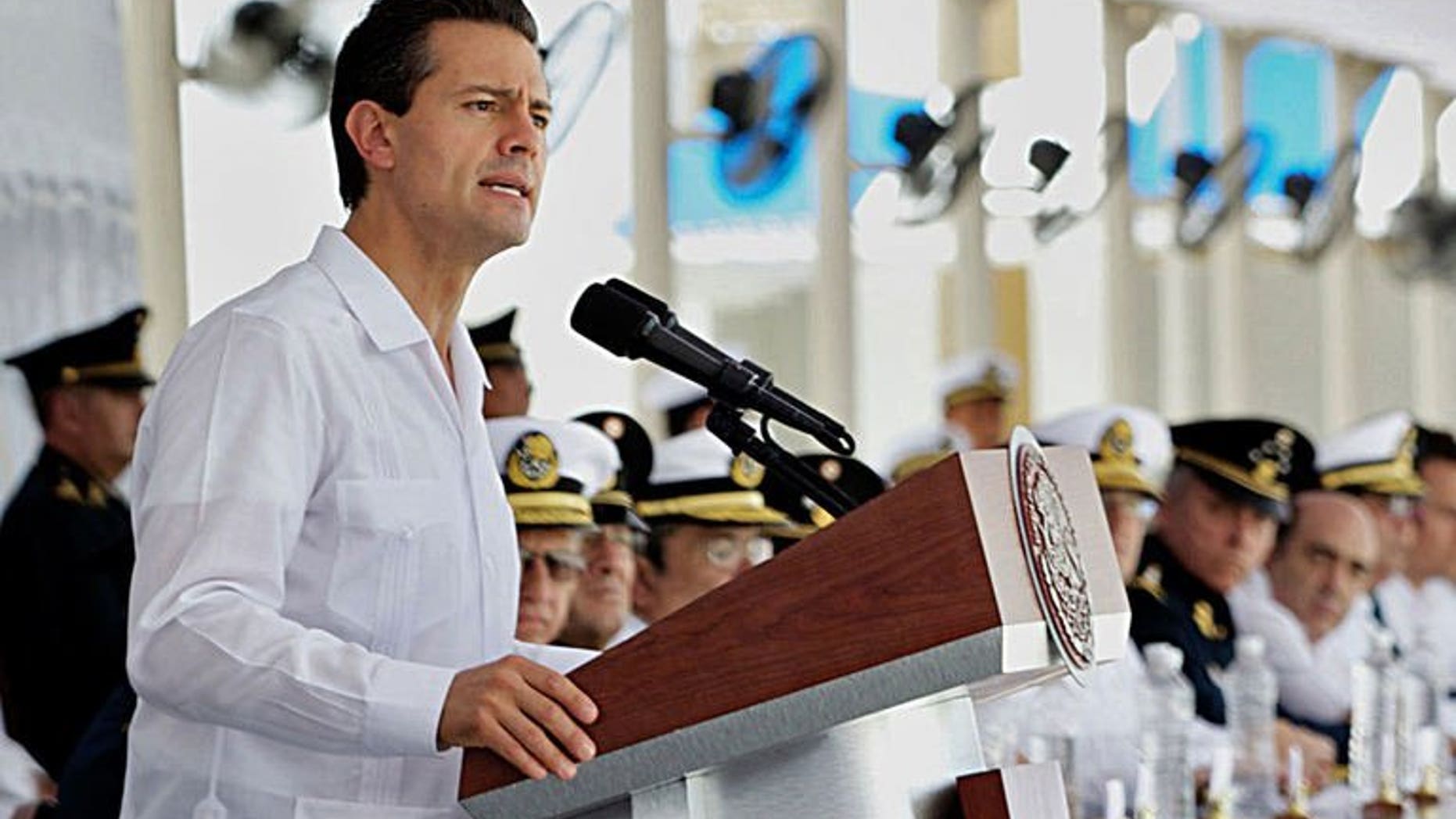 MEXICO CITY (AFP) – Mexican President Enrique Pena Nieto underwent a successful surgery to remove a benign thyroid nodule on Wednesday and he will stay at the hospital two more days, officials said.
The 47-year-old leader, who took office in December, was in the operating room for almost two hours and was taken to his room at the Central Military Hospital afterward, where he was awake, said presidential chief of staff Aurelio Nuno Mayer.
"We are happy -- everything went well, as had been planned," Nuno Mayer told a news conference.
The surgeon, Brigadier General Juan Felipe Sanchez Marle, said the nodule "did not show any evidence of malignancy" and that the president's vocal cords were intact.
Pena Nieto will rest at the hospital for two days and then continue the last two days of his convalescence at the Los Pinos presidential residence, where he will have private work meetings, officials said.
The president, who was accompanied by his wife, children and siblings at the hospital, will resume his public agenda Monday or Tuesday, Nuno Mayer said.
The surgeon said the president will need to take a thyroid hormone replacement drug once a day and will have a "completely normal life."
"There is no need for any other therapy because it was benign," Sanchez Marle said.
Pena had told reporters last week the nodule was detected seven years ago.
"I've just been putting it off and I think now is a good time to have it done on the recommendation of my doctors," he said last Thursday.