Mexico: neither submission nor confrontation with US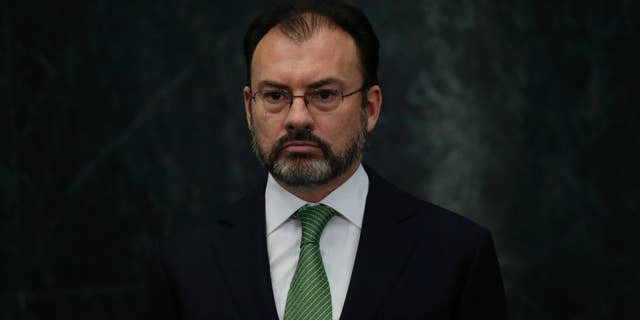 MEXICO CITY – Mexico's new top diplomat says the country will not promote conflict or confrontation with the United States but also won't be submissive.
Foreign Relations Secretary Luis Videgaray didn't mention the upcoming inauguration of President-elect Donald J. Trump in a speech Monday. But he did mention the "considerable challenge of U.S. political dynamics." Trump has said he will build a wall along the two countries' border and renegotiate the NAFTA trade agreement. He's recently threated heavy tariffs on Mexican cars exported to the U.S.
Videgaray said "there are voices that are already promoting a strategy of conflict, confrontations and even insult. Others predict a shameful submission."
Videgaray added "Mexico will not choose either of these false solutions," instead opting for "intelligence and dignity, opening the doors to dialogue."