Mexicans Willing to Exchange Human Rights for Safety, Experts Say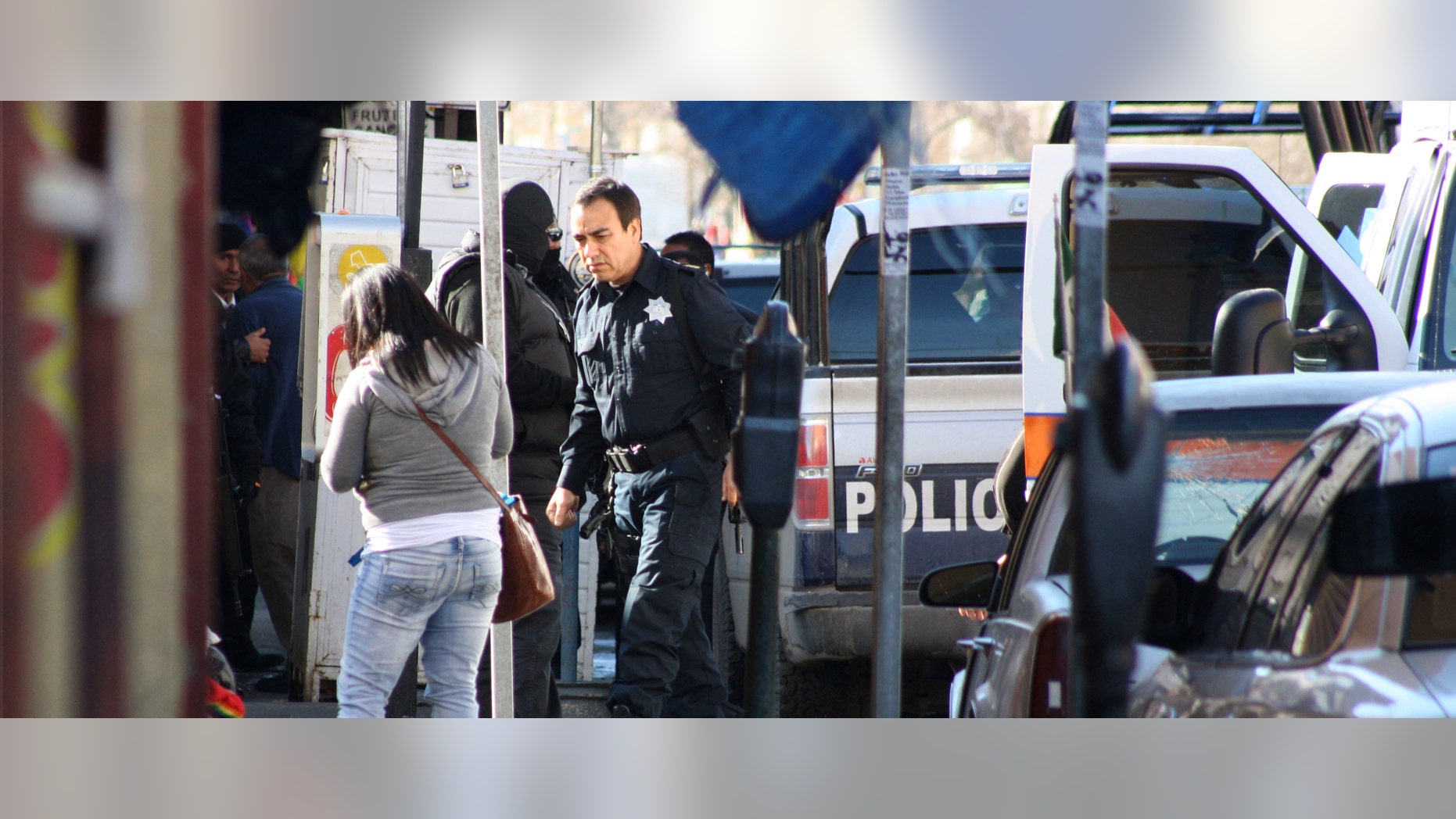 Ciudad Juárez – Mexican President-elect Enrique Peña Nieto has alluded he would like to refocus the war on drugs from the upper echelon of the cartels to the street level criminals, a policy some say could pit human rights abuses against increased safety in a country plagued by years of violence.
"With human rights questions already prevalent in Mexico, this strategy will likely lead to more human rights complaints and abuses," according to Manuel Zamora, Ph.D, Assistant Professor, Center for Security Studies Angelo State University, Texas.  
          
Gustavo De La Rosa Hickerson, the Juárez Ombudsman for the Human Rights Commission for the State of Chihuahua, Mexico, said that since 2008, the rule of law has virtually ceased to exist. Homes, vehicles, and people are randomly searched without probable cause or search warrants and there have also been allegations against the military law enforcement of theft, assault, disappearances and rape.
"We will definitely see many more human rights complaints," said De La Rosa Hickerson.
Peña Nieto, the Institutional Revolutionary Party (PRI) candidate who won the election,
has vowed to structure his crime fighting strategy  to emphasize street level homicides, kidnappings, and extortion by injecting more federal police and the military into high crime areas.
If it helps reduce crime and violence and increases their chances of economic prosperity and improve their quality of life, it, human rights violations, is more likely to be tolerated.
This would merely be deja vu of Calderón's policy while giving the appearance of lending a blind eye to the activities of the higher echelons of Mexico's drug industry, many of whom have been arrested in recent years.
Based on Calderón's experience, when he increased the federal police and troop levels in Ciudad Juárez beginning in 2008, the murder rate escalated as well as the human rights violations.
In 2010 murders rose to 3,075 as the military presence increased. Over the past year, as the military presence diminished the murder rate fell to 2,015 in 2011 and 270 for the first quarter of 2012.
"The search for evidence, identification of the cartel members, information for the investigations, witness statements, seeking confederates and sympathizers of the cartels, even the attempts to locate stash houses, firearms dealers, chemicals needed for processing drugs, all point to citizens who are not dealing the drugs or enforcing for the cartel, but are indirectly involved," Zamora said. "Yes, those would have implications in the enforcement of street crime control, which by design would affect citizens, many of them innocent, because of the follow-up investigations needed to address the crime."
De La Rosa Hickerson said before 2008 his office fielded an average of 10 human rights complaints per year. When the army came into Juárez that number jumped to 100 in 2008; 1,250 in 2009; 150 in 2010; and but jumped to 1,082 in 2011, with the hiring of Julian Leyzaola, a former army officer, as chief of the Municipal Police.
Since  Leyzaola took the reigns of the Municipal Police he has implemented a strategy whereby the city has been divided into more closely monitored patrol sectors with resources being diverted to the higher crime areas. Statistically this strategy appears to be effective but there are continued complaints of human rights violations.
But for many Mexicans exhausted by six years of violence the trade-off between human rights and safety is acceptable.
Zamora said some communities get so fed up with violence their acceptance level of human rights violations or mistreatment of suspects increases.
"If it helps reduce crime and violence and increases their chances of economic prosperity and improve their quality of life, it, human rights violations, is more likely to be tolerated," Zamora said.
De La Rosa Hickerson reluctantly agreed.
"People would rather feel safe than to have justice," he said. "There is a culture here that will not change overnight and until the system changes the culture will remain the same."
Alex Edwards, spokesman, Amnesty International USA, said not only do human rights violations need to be reported, victims need to feel safe doing it.
"It should come as no surprise that citizens in Mexico are reluctant to step forward and denounce human rights violations by public officials when there is little or no provisions to ensure their security," Edwards said. "In holding Mexico's security forces to account, Mr. Peña Nieto will recognize and draw on the strength of the Mexican people as they strive to reclaim their country."
There are also preliminary discussions of establishing a new federal law enforcement branch. With the constant risk of corruption and ties of officials to cartels such a plan may be flawed from the start.
The Grupo Aeromóvil de Fuerzas Especiales (Special Forces Airmobile Group, GAFE) is a special operations group that has received training from the U.S. Despite its accomplishments highly trained special operation soldiers deserted GAFE in the late 1990s and founded the Los Zetas Cartel, now the second biggest cartel in Mexico.
Zamora said it is unlikely that Peña Nieto will substantially resolve the deep-rooted problems pertaining to violence in his country during his six year term
"Significant positive change can be accomplished," he said. "It might be possible for a redefining of police roles; however, much more importantly appears to me to be the development of trust and the control of corruption in all institutions."