Memorial service held for Mount Everest avalanche victims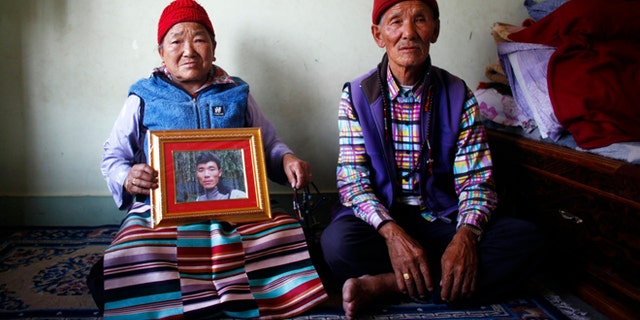 KATMANDU, Nepal – Family members, mountaineers and government officials gathered in Nepal's capital Wednesday for a memorial service for the 16 Nepalese Sherpa guides killed in avalanche on Mount Everest.
They offered flower garlands and lit candles and incense in front of the photographs of the 16 Sherpa guides who died in the April 18 avalanche. The 13th day after death is the customary end of mourning and the day when Nepalis generally hold memorials.
"We are still disappointed at the government, which has done little for the family members. The help they have given is a joke, like giving money to a beggar. The state should take care of the families of the dead," said Pasang Doma, who lost her brother in the avalanche.
The government initially announced giving 40,000 rupees ($415) to the family members, which angered the Sherpa community.
The government later said it would provide another 500,000 rupees (5,210) for the families, but by that time most of the Sherpa mountain guides had decided to return home and the spring climbing season has almost come to an end.
While 13 bodies have been recovered, the three others are buried under heavy snow and ice.
Most of the expedition teams have left the mountain while the rest are packing their bags and gear in the base camp.
The avalanche was the deadliest disaster on the world's highest mountain. It was triggered when a massive piece of glacier sheared away from the mountain along a treacherous section of constantly shifting ice and crevasses known as the Khumbu Icefall, marked by overhanging ice as big as office buildings.