Melting snow helps Dutch police nab marijuana growers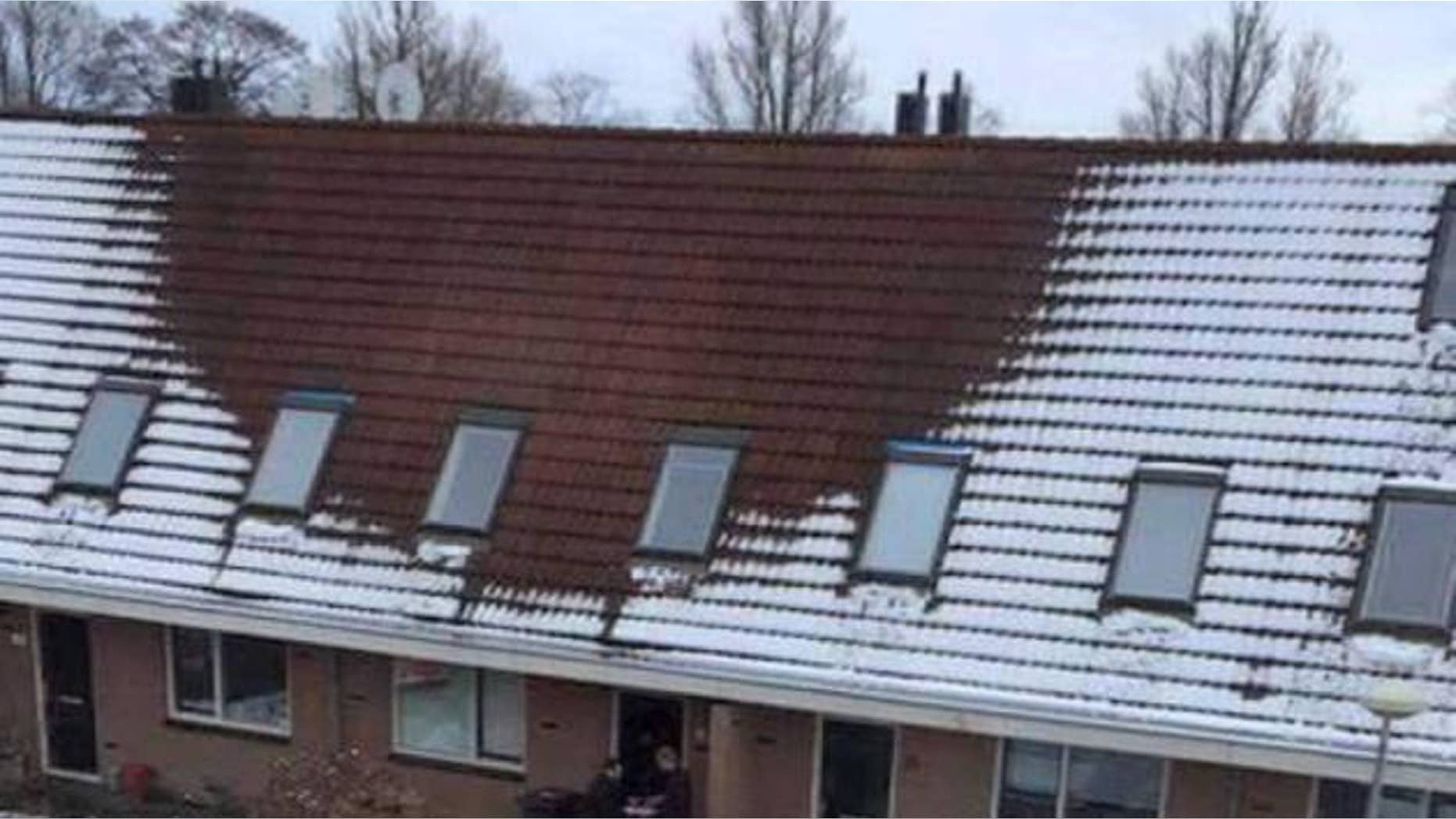 Dutch police pursuing illegal marijuana growers are getting an assist from Mother Nature.
Officers released a photo on Twitter this week of a building's rooftop where the snow had melted in an unusual shape.The image is apparently of a marijuana factory in the city of Haarlem that was discovered because the snow had melted off much of its roof, the Washington Post reported.
Surrounding rooftops were covered in a light dusting of snow, but this particular roof was almost snow-free because growing cannabis requires temperatures far above those common in other residential buildings.
Dutch news reports say police looking for marijuana farms regularly hunt for roofs where snow appears to have melted—and have asked residents to help. Police advised citizens Thursday via Twitter to report suspicious rooftops.
The results have been successful, including a recent raid in the city of Zutphen, where cops found a bedroom jammed with 88 marijuana plants, according to the Washington Post.
There was another arrest in Arnhem after a similarly-sized plantation was spotted.
The Netherlands is known for liberal laws regarding the possession and growth of cannabis, but the law restricts citizens from having more than five cannabis plants, or possessing an excess of five grams per person.
Despite other countries and even some U.S. states moving towards more lenient marijuana laws, the Netherlands has recently made efforts to limit its consumption. Residents are allowed to consume the drug only in coffee shops, but most municipalities don't enforce this rule.