Mali minister vows election will go ahead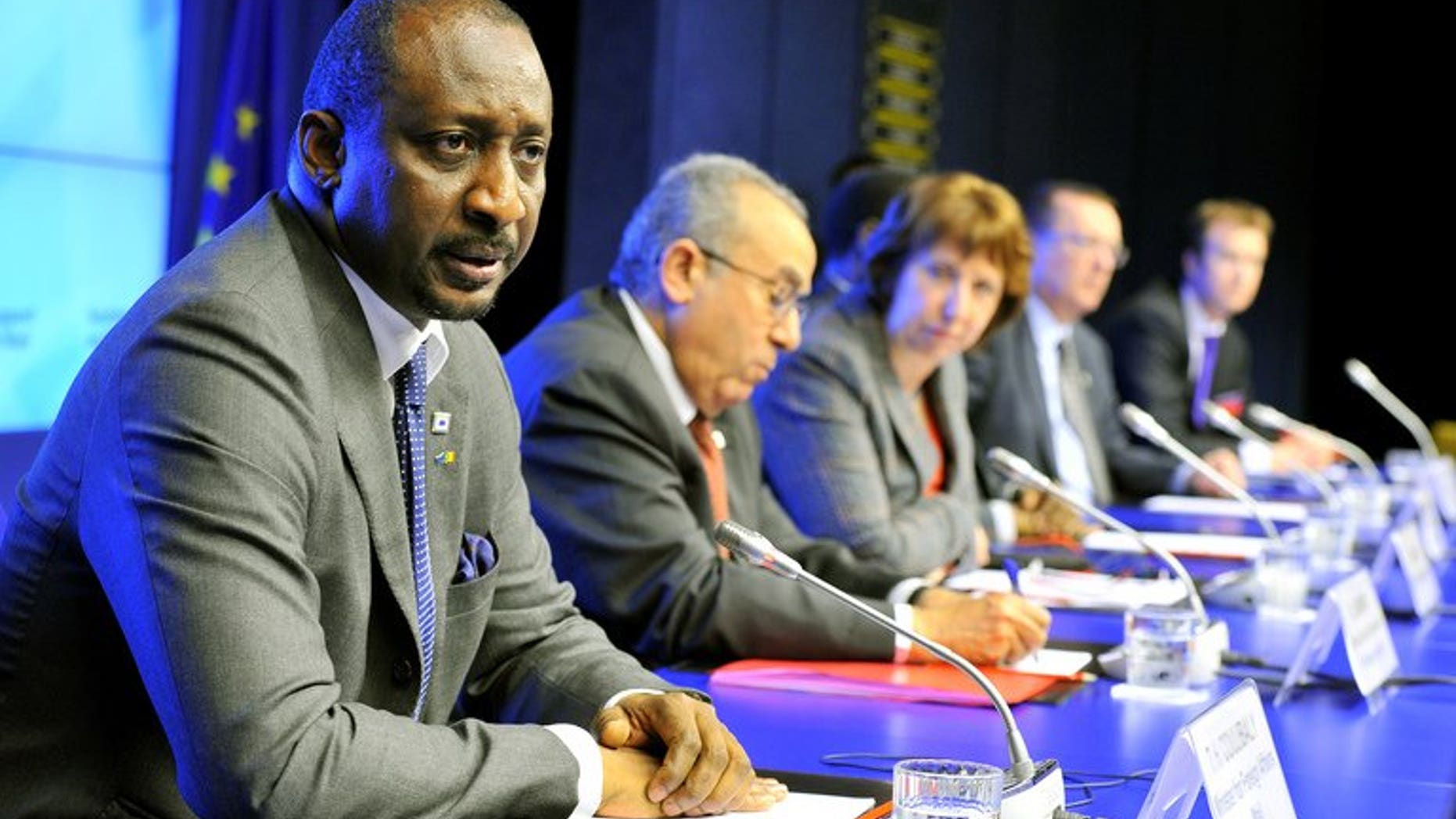 PARIS (AFP) – Mali's Foreign Minister Tieman Coulibaly vowed on Saturday that the country would push ahead with a presidential vote this month and warned rebel groups in the north against opposing the election.
On a visit to Paris, Coulibaly told AFP that Mali would be able to hold a "credible and transparent" vote on July 28, despite widespread scepticism about the country's ability to stage the election.
The first-round presidential vote is seen as crucial to reuniting deeply divided Mali after an 18-month political crisis that saw French forces intervene to push out Islamist rebels who had seized the country's north.
Much of the concern is focused on the flashpoint northern town of Kidal, which remains tense despite a peace deal with Tuareg separatists that allowed the Malian army to enter the town.
The town's governor attempted to return to the area this week but quickly left, amid recent violent protests in the rebel stronghold.
"There are people in Kidal who oppose the agreements that were signed. There are people who want to sabotage the process and who every day are carrying out provocative acts against the national army and French army," Coulibaly said.
"These are extremists who do not want peace, because they live only off crime and chaos," he said. "It will cost them very dear if they do not stop provoking the Malian and French soldiers in Kidal."
Local government has been absent from Kidal for more than a year since the National Movement for the Liberation of Azawad (MNLA) and allied armed factions linked to Al-Qaeda seized key towns in Mali's vast arid north.
Supporters and opponents of the Malian army have staged frequent demonstrations in recent days, with at least two UN peacekeepers and a French soldier injured by stones thrown during one protest.
Aside from the situation in Kidal, there are also doubts about the interim authorities being able to properly organise the vote, including by distributing more than seven million polling cards in a country where 500,000 people have been displaced.
But Coulibaly said a delay would only prolong Mali's political crisis.
"Must we wait six more months to hold elections, must we wait a year? We say no. The presidential election is part of the arsenal of solutions for the long-lasting resolution of the crisis," he said.
"The elections will be credible and transparent, given our conditions -- in other words in a country that has experienced an occupation and where the population is traumatised," Coulibaly said.
"They will be credible because we will ensure all candidates will be treated equally and the results will be dealt with in a transparent manner. We have opened the door to observers from all countries and organisations that asked to come."
Malian military officers staged a coup in March last year after being overpowered by an MNLA rebellion that seized key northern cities before being sidelined by its Islamist allies who imposed a harsh form of sharia law.
A French-led intervention launched in January drove out the Islamists but the MNLA took control of Kidal, 1,500 kilometres (930 miles) from the capital, which they consider the heart of the desert territory they call Azawad.
About 3,200 French troops remain in the West African country, assisting Malian and UN forces in the run-up to the election.