Maddy Middleton's alleged killer, 15-year-old Adrian Gonzalez, will be tried as an adult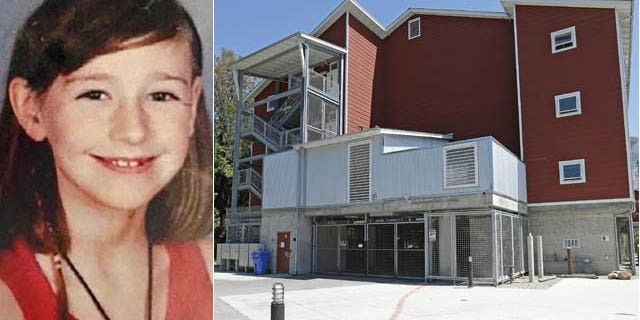 NEWYou can now listen to Fox News articles!
A 15-year-old boy accused of killing an 8-year-old neighbor in a California beach town will be tried as an adult.
Adrian Jerry, "A.J." Gonzalez faces one count of murder in the death of Madyson "Maddy" Middleton, whose body was found on Monday tied up, beaten, strangled and with signs of rape in a garage recycling bin.
Santa Cruz District Attorney Jeffrey Rosell accused Gonzalez of kidnapping the girl and sexually assaulting her. He said the severity of the case merited a charge in superior court rather than juvenile court.
"We're confident in the charges we filed and that's what justice demands," Rosell said to the Santa Cruz Sentinel.
The charges could send Gonzalez to prison for the rest of his life.
According to the charging document obtained by the Sentinel, the boy will face one count of murder with a special allegation of murder by lying in wait. It also includes a special allegation of felony murder including the crimes of forcible rape, lewd acts on a child under 14 and rape by instrument.
"I can't remember any 15-year-old with these specific charges," Rosell said. "We are going to bring him to justice and at this point there is no plea deal on anything," he added.
Rosell declined to go into detail about the crime, saying "We are trying to preserve the right to a fair trial. The details of which will come out in court."
Because of his age, authorities have declined to say whether Gonzalez had a record.
Authorities also say they don't have a clear motive in the killing. "People do things for lots of reasons, sometimes we understand it, sometimes we don't," Rosell said.
Madyson Middleton went missing Sunday after playing in a courtyard at the complex where she lived with her mother.
Police say the teen lured her into his family's apartment unit and killed her before dumping her body in a recycling bin. Police believe the girl was dead when they began their search for her.
Neighbors at the Tannery Arts Center where both the suspect and Madyson lived said they were stunned by the death. The center is a public-private nonprofit that includes 100 affordable loft apartments for artists and their families. About 250 people live in the complex, including about 50 children.
"It's a great community because it's a bit unusual," Geoffrey Nelson, a photographer and Tannery resident, said. "You share the joys of people, their children growing up. Their art shows, their recitals. But you also share the sorrows."
Nelson said he's known Gonzalez for several years and described him as shy, though they often chatted.
"He was a yo-yo-expert, so he was oftentimes showing you tricks," Nelson said.
Residents have been heartbroken to learn he's suspected in the death, he said.
"It wasn't somebody from the outside," Nelson said. "It was somebody we all knew. It was someone we all knew and liked."
Setorro Garcia, a Tannery resident who knew both the victim and suspect, said Gonzalez had been curious about the investigation.
"He kept asking, 'Any updates?'" Garcia said.
A memorial has been set up in Madyson's honor, overflowing with dozens of bouquets, stuffed animals, balloons, candles and notes. A group of young girls, about Madyson's age, cried there Wednesday.
Based on reporting by The Associated Press.
Like us on Facebook
Follow us on Twitter & Instagram