Mexico fights to thwart seaweed invasion along 112 miles of Caribbean coast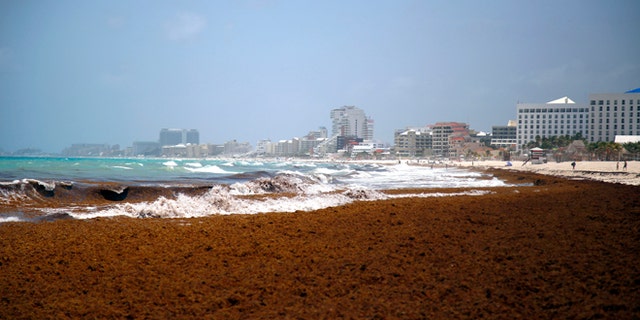 NEWYou can now listen to Fox News articles!
MEXICO CITY (AP) – Mexican authorities say they are working to clean sargassum seaweed from 112 miles (180 kilometers) of the country's Caribbean coast and will try to prevent more from coming ashore.
The Environment Department said Tuesday that the government is setting up air and sea monitoring of sargassum mats "to prevent them from reaching the coast."
The department said the "unusual" seaweed accumulation could be due to high levels of nutrients in ocean water, climate change or changes in ocean temperatures, currents or wind patterns.
The seaweed removal efforts will cover Holbox in the north through Cancún, Isla Mujeres, Playa de Carmen, Cozumel, Akumal, Tulum and as far south as Mahahual.
Sargassum is an algae that grows in the Sargasso Sea, a large body of warm water in the mid-Atlantic.