London stocks close lower on weak Chinese data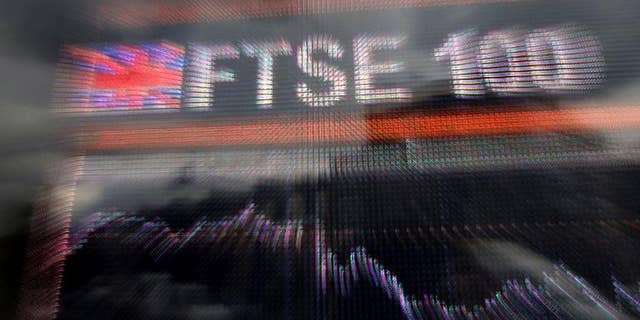 London (AFP) – London shares ended lower on Tuesday as mining stocks took a hit from weak Chinese manufacturing data while sentiment was also dented by the start of the US government shutdown.
The benchmark FTSE 100 index was nearly flat at 6,460 points.
Traders shrugged off a dramatic US government shutdown as Republicans and Democrats were unable to agree a budget deal.
"It would appear that the markets either aren't overly bothered by Congress's inability to avoid a government shutdown, or aren't particularly surprised," said analysts from the Alpari trading group.
Art Hogan, head of product strategy for Lazard Capital Markets, said investors are likely assuming the shutdown will be short.
"The market is reflecting the assumption it is going to be over in 48 hours," Hogan said. "I don't know if it is going to be the case."
"The longer this situation persists, the more of an adverse effect it is going to have on the economy and the market," Hogan added.
In London, Vodafone edged ahead of Lloyds Banking Group to end the session as the most traded blue-chip.
The telecoms giant saw 92.26 million units change hands, followed by 86.50 for the high-street lender.
EasyJet was flying high following positive broker comments from Citigroup.
The favourable report helped the budget airline finish top of the FTSE 100 leaderboard after its shares rose by 3.13% to close at 1318 pence.
William Hill was also in demand after Deutsche Bank advised its clients to snap up shares in the high-street bookmaker.
The announcement pushed shares in William Hill up 3.10% to 415.50 pence.
Fresnillo was the biggest faller as the Mexico-based miner saw its shares tumble by 4.98% to close at 924.50 pence.
Aggreko was also under heavy selling pressure and shares in the energy provider retreated by 3.93% to close at 1541 pence.
On the currency markets, the pound took advantage of the uncertainty generated by the US government's first shutdown in 17 years to inch its way up against the greenback to $1.6197 at 5:13pm from $1.6186 at the same time on Monday.
Sterling also posted minor gains against the single currency to edge up 1.1981 euros from 1.1964 over the same period.