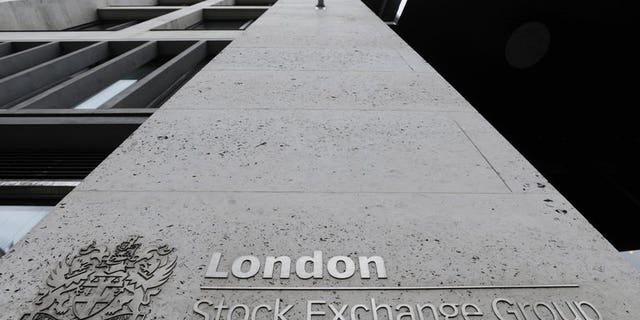 NEWYou can now listen to Fox News articles!
LONDON (AFP) (AFP) – London shares closed higher on Thursday as the Bank of England and the European Central Bank held rates and with dealers tracking the G20 summit in Russia where Syria is the focus.
The benchmark FTSE 100 index climbed 0.89 percent at 6,532.44 points.
The BoE maintained its key lending rate at a record low 0.50 percent and frozen its cash stimulus amount, it said amid Britain's improving economic recovery.
"The Bank of England's Monetary Policy Committee at its meeting... voted to maintain the official Bank Rate paid on commercial bank reserves at 0.50 percent," a statement said.
It added that the amount of quantitative easing (QE) stimulus would remain at £375 billion ($586 billion, 444 billion euros).
The announcement followed a two-day meeting that ended on Wednesday, and was the first official monetary policy decision by the central bank since new governor Mark Carney last month launched its radical "forward guidance".
Shortly after the decision, the European Central Bank held eurozone borrowing costs at an all-time low of 0.50 percent.
In a change of practice, the BoE had in August said that any rise in record-low interest rates would be tied to a drop in unemployment.
Under the new strategy, the rate will remain at the current historic low of 0.50 percent until Britain's unemployment rate falls to at least 7.0 percent.
Such a drop in the unemployment rate is not expected to occur for three years, according to BoE forecasts.
However, recent bright economic data has sparked speculation that unemployment could fall faster than anticipated, forcing the bank to start hiking rates in the first half of 2015.
"The problem is that financial markets think the unemployment rate will fall more quickly than the BoE suggest given the very strong tone to the recent data," said ING bank economist James Knightley, noting that annual inflation was also holding stubbornly above the BoE's 2.0-percent target.
"As such, markets, ourselves included, suspect that the first rate hike is more likely to come in early-to-mid 2015 than... (in late) 2016" as suggested by the BoE.
Vodafone was the most traded stock with 161.63 million shares switching owners, followed by Lloyds which saw 143.25 units changing hands.
Persimmon led the gainers, adding 3.69 percent to 1152 while stockbroker Marks and Spencer rose 3.38 percent to 494.90 pence.
Tate and Lyle was the biggest faller, losing 1.60 percent at 799.50. It was followed by Croda International down 1.25 percent to 2607.
On the currency markets, sterling was at $1.5595 at 5:08 pm versus $1.5573 on Wednesday evening and strengthened to 1.1887 euros from 1.1832 euros the previous night.