London shares close lower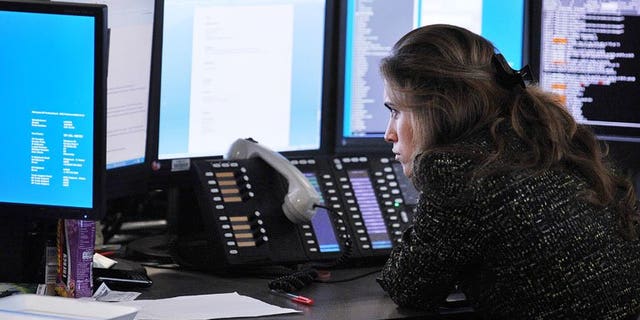 LONDON (AFP) – London shares closed lower on Monday as sentiment was hit by fresh fears over Syria and the possible withdrawal of US Federal Reserve stimulus.
The benchmark FTSE 100 index ending the session down 0.25 percent at 6,530.74 points.
"Syria and tapering concerns (are) being balanced off by the overnight gains in Asian markets," said Ishaq Siddiqi, analyst at ETX Capital traders.
The market remain hampered however by lingering fears that the US Federal Reserve could decide soon to taper, or wind down, its vast stimulus policy known as quantitative easing.
Weaker-than-forecast US jobs figures raised concerns on Friday about the world's number one economy but also fuelled hope that the Fed will hold off reducing its stimulus programme for the time being.
Meanwhile, sentiment remains plagued by ongoing fears of a looming intervention in Syria.
In other news Chancellor of the Exchequer George Osborne insisted that recent economic data has vindicated his austerity measures and warn that any backtracking could jeopardise the recovery.
Britain's gross domestic product (GDP) grew by 0.7 percent in the second quarter or three months to the end of June, upwardly revised data showed last month.
In a speech Osborne claimed that the accelerating recovery justified his measures of "fiscal responsibility and monetary activism" despite generally disappointing GDP figures since the government was formed in 2010.
Britain is committed to more austerity, since the opposition Labour party has already pledged to stick to the coalition's spending plans, should it win the polls due in May 2015.
The coalition insists that its austerity measures are needed to drive down the record budget deficit inherited from the previous Labour administration in 2010.
Back at the FTSE, Lloyds was the most traded stock with 130.29 million shares switching owners, followed by Vodafone which saw 96.15 units changing hands.
ARM Holdings edged up 25 pence or 2.80 percent to 917.50. It was followed by TUI Travel, climbing 9.20 pence or 2.72 percent to 347.50
BG Group was the worst performer shedding 65 pence 0r 5.07 percent to 1217 percent over project delays. Tate and Lyle followed on 27.50 pence or 3.41 percent to 779.50 after negative broker comments
On the currency markets, sterling climbed to $1.5714 at 5:12 pm from $1.5633 from last week but eased to 1.1837 euros from 1.1862 euros a day earlier.