London mayor fires up Tories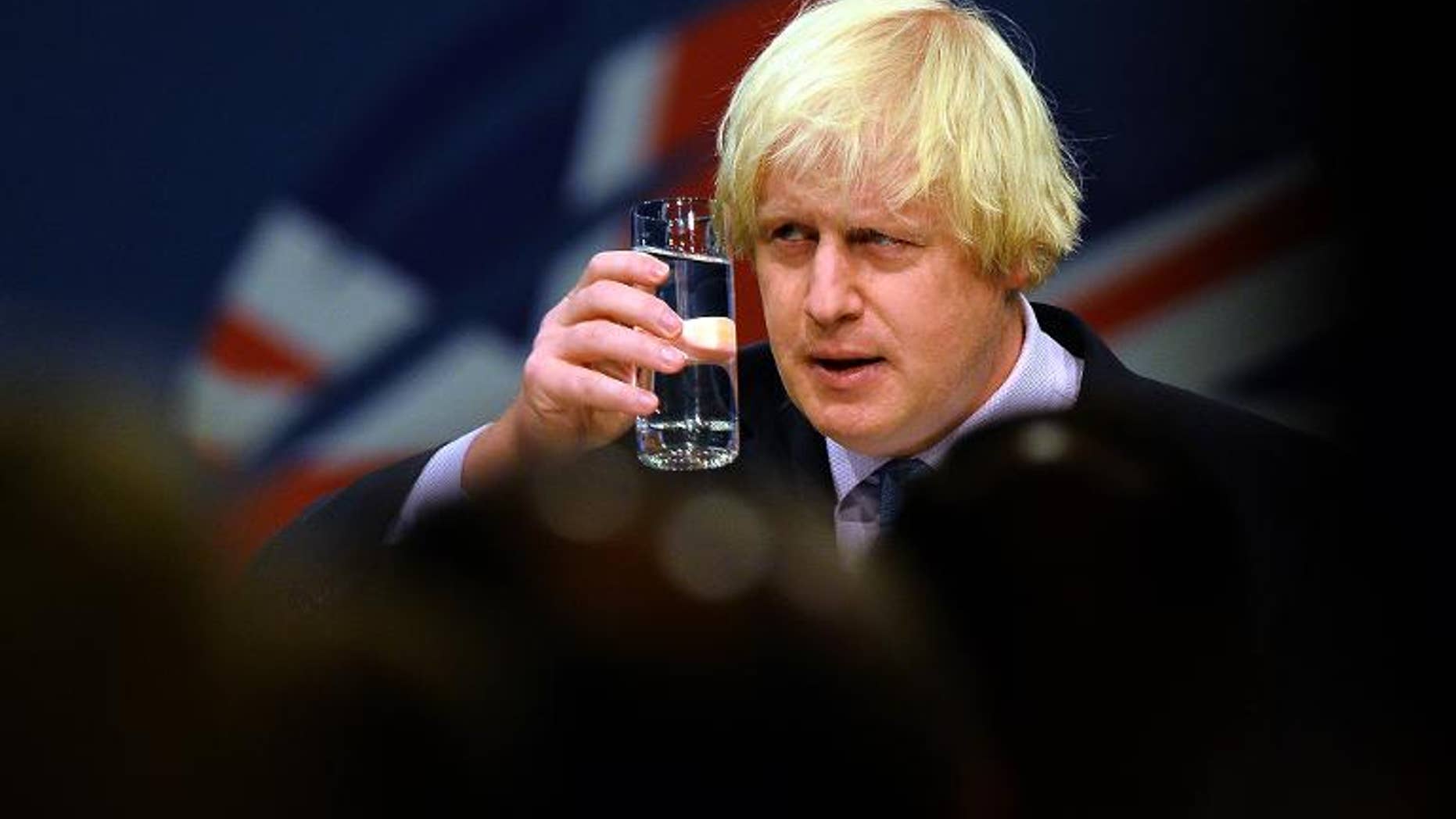 Manchester (United Kingdom) (AFP) – Mayor of London Boris Johnson fired up the Conservative party conference on Tuesday with a rousing call to arms for Britain's 2015 election and a challenge to Russian President Vladimir Putin on cucumbers.
In a speech that took in the crime rate in Rio de Janiero and compared the opposition Labour party to the stricken Costa Concordia cruise ship, Johnson cemented his position as the comic leader of the ruling party.
But the blonde-haired mayor took pains to stress his loyalty to Conservative Prime Minister David Cameron with frequent references to the good work of "Dave" and his ministerial colleagues.
This time last year Johnson was riding high after his re-election and a successful London Olympic Games, with many touting him as a potential successor to Cameron.
But this threat appears to have receded as Cameron's poll ratings improve amid signs of economic recovery, and the prime minister clearly enjoyed Johnson's speech.
The mayor was dismissive of recent reported comments by a Russian official that Britain was just a "small island" with no international influence.
"I don't want to risk polonium in my sushi by bandying statistics with the Kremlin," he said, a reference to the radioactive poisoning of ex-Russian agent Alexander Litvinenko in London in 2006, which Britain blames on Moscow.
But Johnson argued that London was home to so many rich Russians because of its numerous benefits, including green spaces that help it produce two million cucumbers a year.
"Eat your heart out, Vladimir Putin," he said, before adding: "It is partly due to our staggering cucumber yields, comrades, that London now contributes almost 25 percent of UK GDP."
Johnson has refused to say whether he would consider standing for parliament at the next election in 2015, which could mean finishing his mayoral term a year early, but Cameron said he would be welcome.
"That's up to him. But I'll certainly be giving him a warm welcome," Cameron said.
Johnson joked about the speculation in an anecdote about meeting former French prime minister Alain Juppe, who he said was also mayor of Bordeaux.
"It's the kind of thing they do in France, being mayor when you are prime minister. It's a very good idea," the mayor said, to laughs and cheers from the packed conference hall.
Looking ahead to 2015, he urged the Tories to ditch the "albatross" of their coalition partners, the Liberal Democrats, and work for a Conservative majority.
To those eurosceptics considering voting for the upstart UK Independence Party, he repeated Cameron's argument that only a Tory government could deliver the prime minister's promised referendum on EU membership.
Johnson meanwhile promised to take the fight to Labour, who were in power from 1997-2010.
"Do we want to put them back on the bridge when they ran the ship aground? I got in terrible trouble for comparing it to the Costa Concordia, people said it was tasteless of me. So okay, what about the Titanic -- is that more acceptable?"