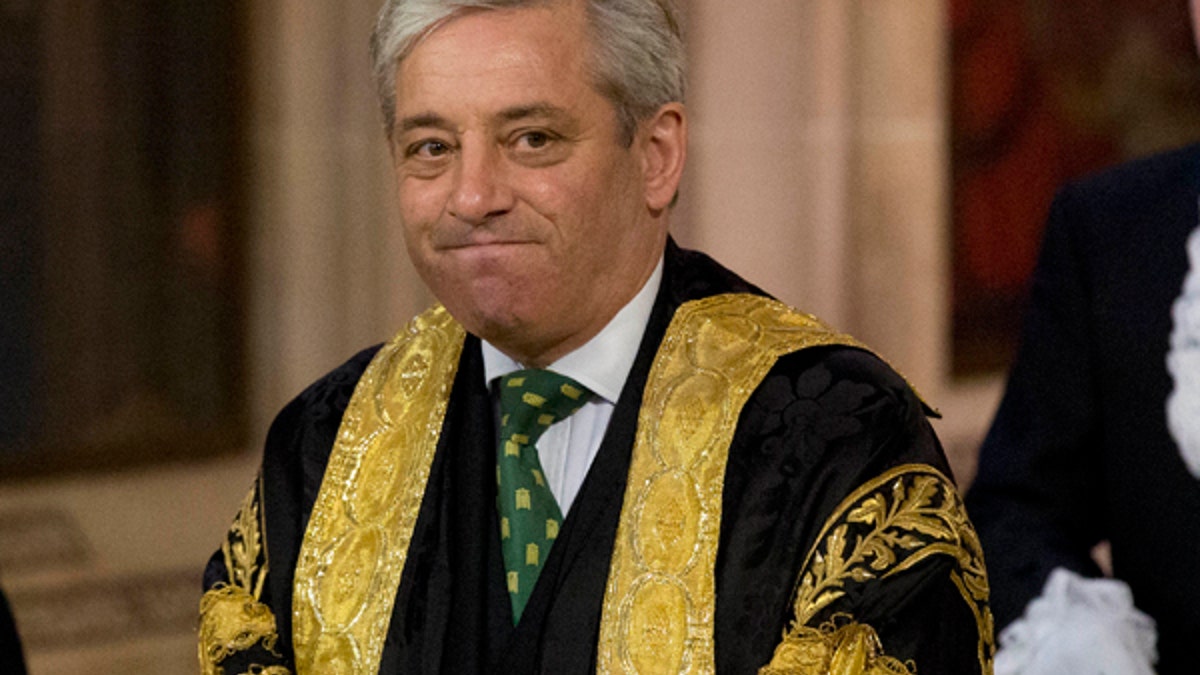 LONDON – A British lawmaker is trying to oust the House of Commons Speaker over comments criticizing U.S. President Donald Trump.
Speaker John Bercow said this week that Trump should not be allowed to address Parliament when he pays a state visit to Britain. Bercow cited Trump's migrant ban as well as the U.K.'s "opposition to racism and to sexism."
Bercow's intervention was highly unusual because those in his position are expected to remain above Parliament's partisan fray.
Although Bercow belongs to the governing Conservative Party, he has been criticized by some Conservative lawmakers.
Lawmaker James Duddridge filed a no-confidence motion in Bercow, saying he had "overstepped the mark."
Parliament began a 10-day recess Thursday. Duddridge, currently the only signatory to the motion, hopes to build momentum against Bercow during the school break.