Lambert irked by Helenius's bum deal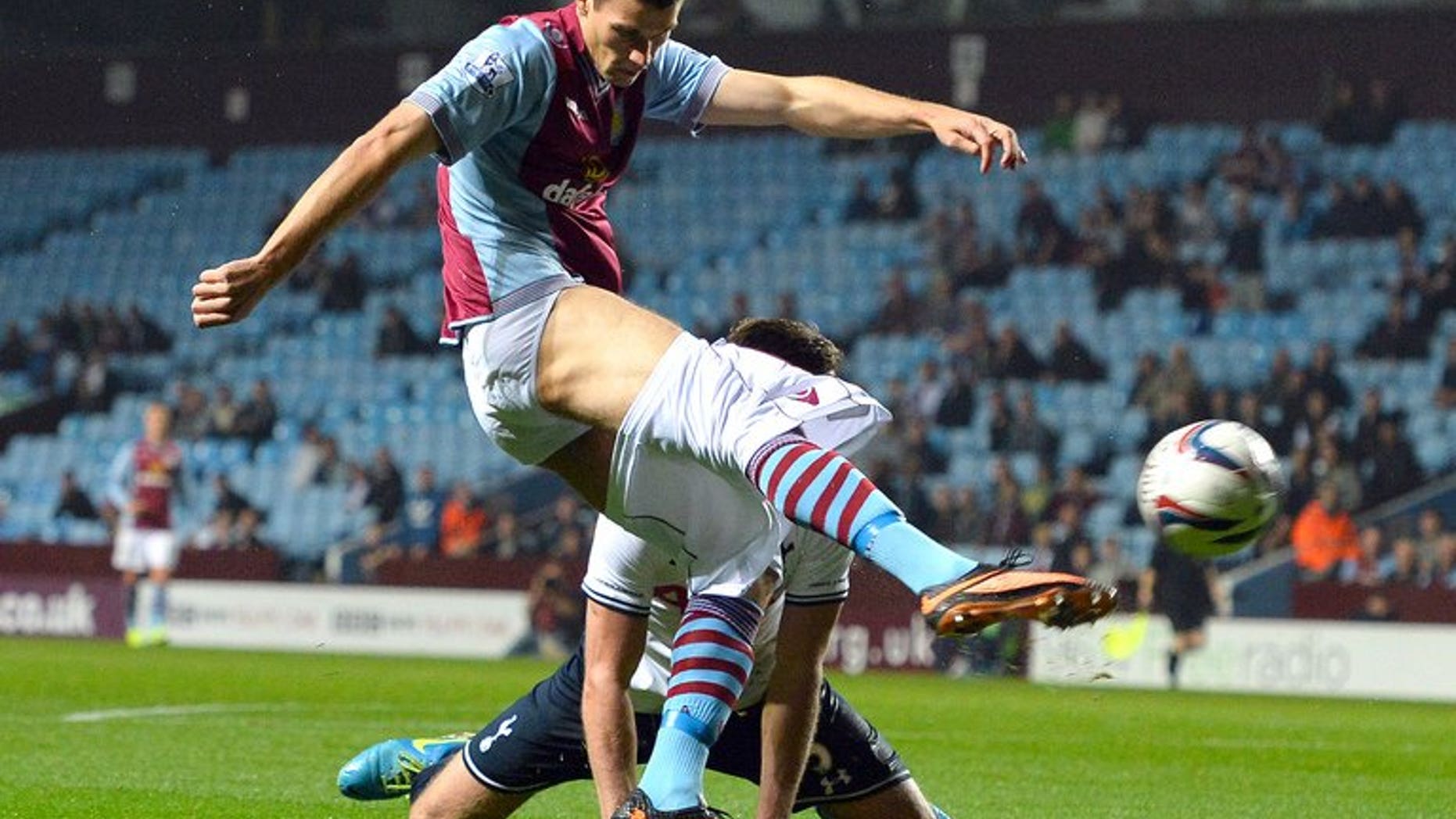 LONDON (AFP) – Aston Villa manager Paul Lambert expressed disbelief after Nicklas Helenius had his shorts pulled down but was denied a penalty in Tuesday's loss to Tottenham Hotspur in the League Cup.
With Villa trailing 1-0 early in the second half at Villa Park, Spurs defender Jan Vertonghen tugged Helenius's shorts down to his knees as the Danish striker shaped to shoot inside the Spurs area.
Despite having his underpants on show, Helenius proceeded to fire a shot over the bar, but Lambert felt he should have been awarded a penalty.
"It is the first time I have seen something like that happen," said the Villa manager, whose side went on to lose 4-0.
"You hope you get those decisions. I don't think anybody could believe he wasn't pulled back."