Labor boost as Rudd races up Australian polls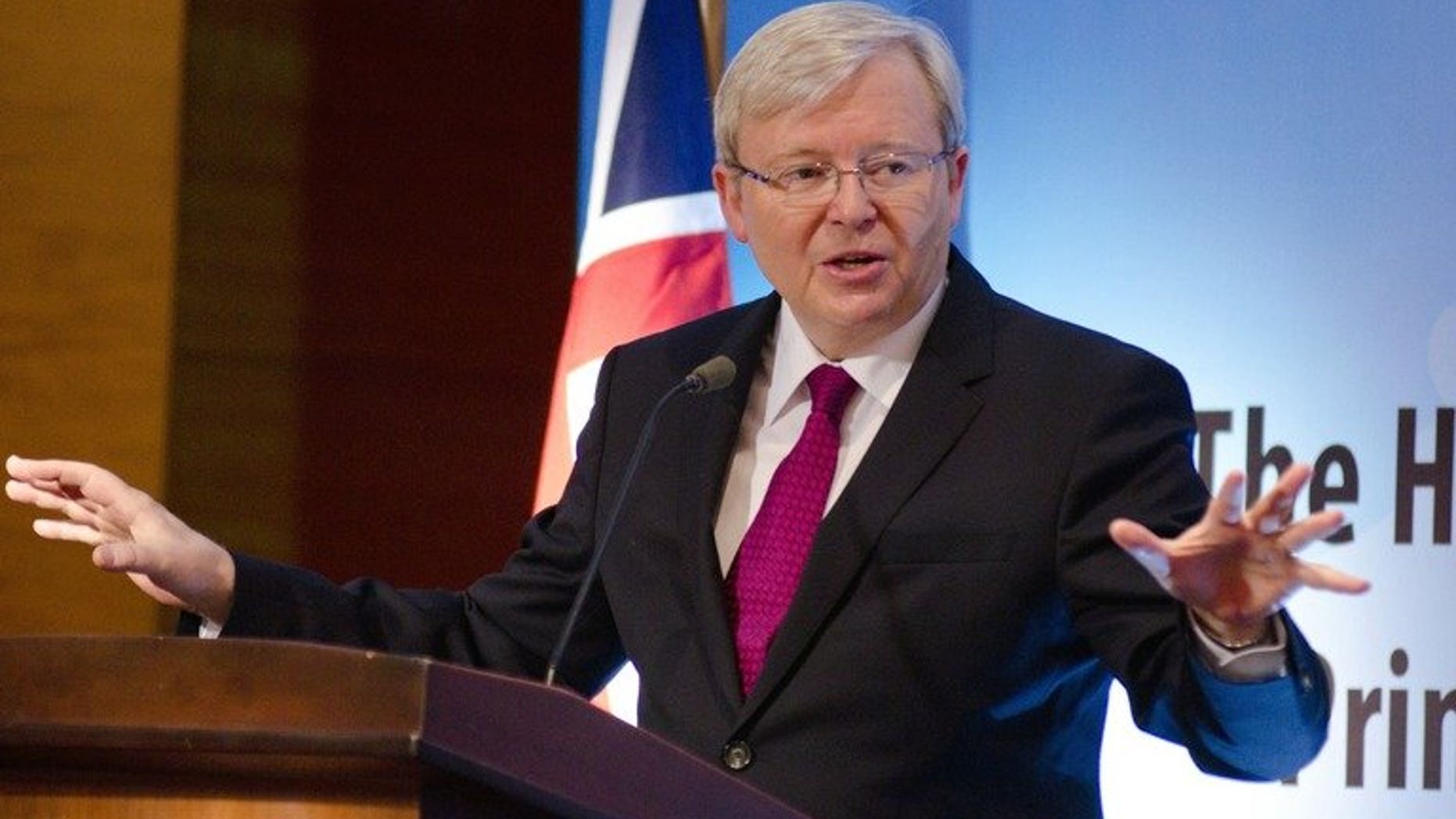 SYDNEY (AFP) – The controversial return of Australian Prime Minister Kevin Rudd appears to be paying dividends for his party, with polling giving ruling Labor an even 50 percent of the vote.
The latest Newspoll of 1,126 voters, published in The Australian newspaper, showed the national election to be held later this year would be a dead heat if held today, with Labor and the conservative opposition each polling at 50 percent.
It compares with a 49-51 split to the Tony Abbott-led opposition two weeks ago, just after Rudd toppled Julia Gillard in a dramatic party-room coup due to her own shaky numbers -- 43 percent to the Abbott's 57 percent shortly before her ouster.
Rudd, a Mandarin-speaking former diplomat, strongly outpolled Abbott as preferred prime minister, 53 percent to 31 percent with 16 percent uncommitted.
The split was 49 percent Rudd to 35 percent Abbott just after his return to power on June 26, and 33 percent Gillard to 45 percent Abbott before Labor decided to switch leaders.
More voters were dissatisfied with Abbott (56 percent) than were satisfied (35 percent). By contrast, 43 percent said they were satisfied with Rudd and 26 percent dissatisfied.
Rudd was deposed by Gillard, then his deputy, shortly before the 2010 elections amid claims of dysfunction within his government and poor polling following policy missteps on issues including climate change and mining taxation.
It was a fate he revisited upon Australia's first female leader last month, toppling her in a party-room ballot 57 votes to 45, with Labor rattled by Gillard's polling with voters.
Elections were scheduled for September 14 under Gillard but Rudd has left the date up in the air since returning to office. Under electoral laws, the vote must be held by November 30.
Voters were split on the timing with 41 percent saying they did not have a preference, 25 percent wanting it held on September 14 as planned and 24 percent preferring an earlier date.
Only nine percent said Rudd should push the timing beyond the original date, a possibility being considered so he can attend the September G20 summit in Russia, where Australia will be handed the chair for 2014.