These aerial pictures show Kim Jong Un's party island– dubbed 'North Korea's Ibiza' – where the nuke-loving dictator entertains his cronies and plots world domination just like a James Bond villain.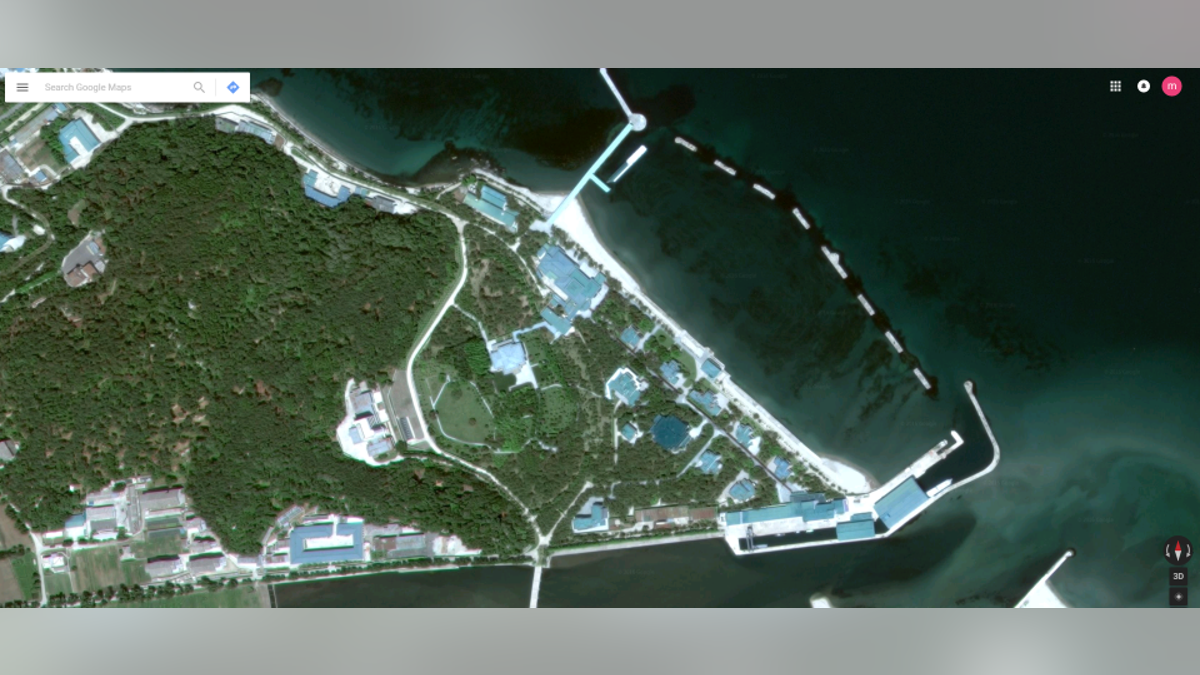 The sprawling resort comprises of luxury villas dotted around Kim's giant private palace on a wooded estate on the east coast of the hermit nation.
GAS STATIONS IN NORTH KOREA'S MAIN CITY RESTRICT SERVICES, SPECULATION THAT CHINA IS REDUCING SUPPLY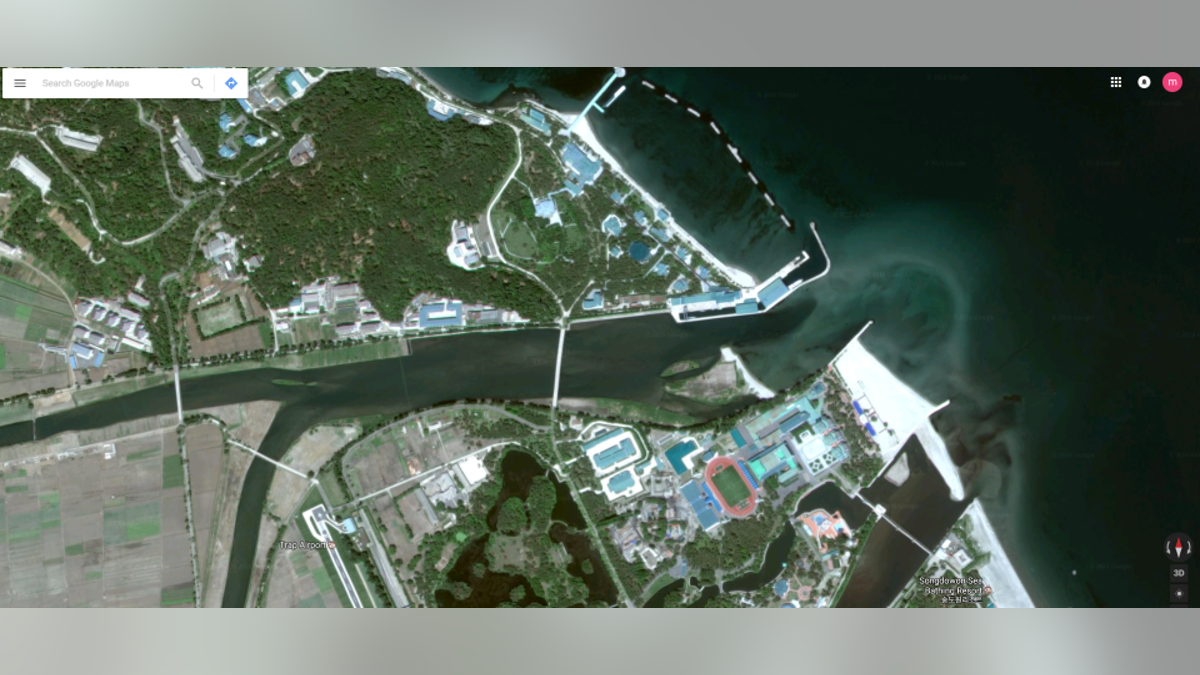 As millions of North Koreans starve, the despot's guests – members of the nation's political elite – dine on the finest imported food like lobsters, scallops and French cheeses and wash it down with bottles of champagne, fine wines, whisky and brandy.
Former Chicago Bulls basketball star Dennis Rodman – who has struck up a bizarre friendship with the dictator – was a guest at the private retreat.
IRAN: GROUP CLAIMS REGIME IS 'IN FULL GEAR' ON COVERT WORK ON NUCLEAR WEAPONS
Rodman, who experts claim has had more contact with the tyrant than any other American, talked about the party resort comparing it to Spanish island Ibiza.
He said: "It's like going to Hawaii or Ibiza, but he's the only one that lives there.
"He's got 50 to 60 people around him all the time – just normal people, drinking cocktails and laughing the whole time.
"If you drink a bottle of tequila, it's the best tequila.
"Everything you want, he has the best."
Guests of Kim are given rooms decorated with imported antique furniture, paintings and tapestries.
His seaside party pad – close to the port of Wonson – has its own marina and secluded bays patrolled 24 hours a day by heavily armed troops.