Kim Jong Un orders biggest-ever ICBM to be launched on North Korea's 70th anniversary, defector claims
Kim Jong Un has ordered his rocket scientists to construct North Korea's biggest ballistic missile ever, and the despot reportedly plans to launch the record rocket on the regimes 70th anniversary in September.
The rocket would be outfitted with re-entry capability — a feat the Hermit Kingdom's last intercontinental ballistic missile wasn't able to achieve — according to a defector who talked to a Japanese paper.
The defector, who was not identified but was said to be knowledgeable in the Hermit Kingdom's missile program, told Japanese publication Asahi Shimbun earlier this week Kim laid out his plans during a meeting in Pyongyang on Dec. 11 and 12.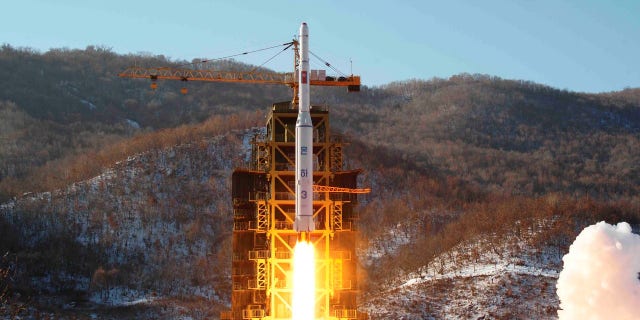 The rocket, called the "Unha-4," will be an upgraded version of the long-range ballistic missile Unha-3, which was launched in 2012 and 2016 and put North Korea's first satellite into orbit.
"The defector said there were likely two major objectives in launching a new long-range missile. One would be the use of a satellite for guidance and observation of future missile launches," the publication stated. "The other could be to use the pro forma launch of a satellite into space to test whether the missile was capable of re-entry into the atmosphere."
OPINION: WHY 2018 WILL BE NORTH KOREA'S YEAR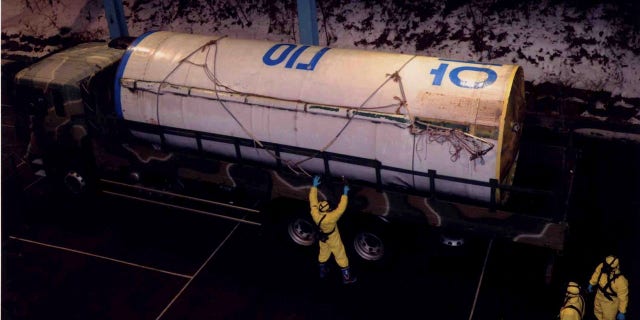 Kim's scientists are also working to perfect the re-entry capability of the upgraded missile. North Korea's last ICBM, the Hwasong-15, was launched in late November did not survive re-entry into the Earth's atmosphere, a U.S. official told Fox News at the time. North Korea boasted the missile was "significantly more" powerful than its predecessor, the Hwasong-14, and could carry a "super-heavy nuclear warhead."
A launch date for the new, huge rocket has been set for Sept. 9, when North Korea celebrates its 70th anniversary since its founding by Kim Il Sung. North Korea has often carried out nuclear and missile tests on important dates.
The body of the rocket has been completed, but it will take about six months for officials to prepare the launch, Asahi Shimbun reported.
SOUTH KOREA WANTS TALKS WITH NORTH KOREA ON WINTER OLYMPICS COOPERATION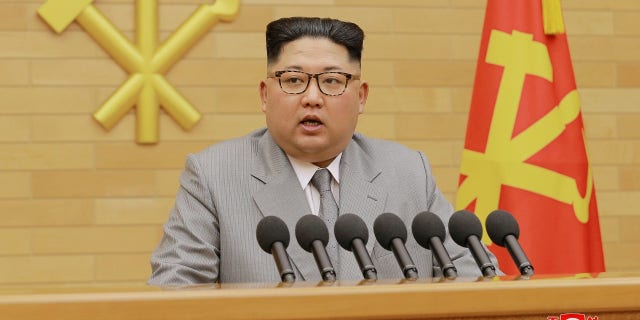 North Korea vowed to boost its power in space and announced in October a five-year space plan, calling it a "global trend." The regime defended its "peaceful" space program and its satellite launch in an article published on Christmas in the state-run newspaper Rodong Simun, according to Yonhap.
"Our satellite launch [last February] is a legitimate exercise of the right that thoroughly fits the U.N. Charter that enshrines the basic rights of respect for sovereignty and equality, and the international law that governs the peaceful use of space," the newspaper said.
The newspaper added: "Our country is also in step with the trends of space development that is taking place broadly across the world," also noting the program would "help contribute to the dreams and ideals of mankind."