Kim Jong Un may travel more than 2,500 miles to Vietnam via his signature train for Trump summit
North Korean leader Kim Jong Un's journey to Vietnam for his second summit with U.S. President Trump may take much longer than others.
Although the despot's travel plans for his Feb. 27-28 summit remains shrouded in mystery, reports suggested Kim may use his green-and-yellow armored train early next week to travel more than 2,500 miles from Pyongyang to Hanoi — a trip that could take up to three days.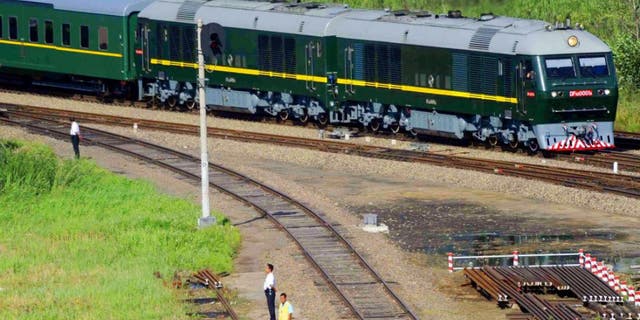 "It's less than 24 hours from Pyongyang to Beijing and then from Beijing to Hanoi is about two days," Mark Smith, who has expertise in train travel, told the BBC. "His train is unlikely to exceed 160km/h (99mph)."
Speculation began earlier this week when Kim's de-facto chief of staff Kim Chang-son, known as the leader's "butler," inspected a rail station in Lang Son, a city near the Vietnam-China border, before heading to Hanoi to scour possible venues ahead of the summit, South Korea's Yonhap News Agency reported.
TRUMP, KIM JONG UN'S SUMMIT IN VIETNAM: WHAT TO EXPECT FROM THE LEADERS' SECOND MEETING
Smith said if Kim travels to Hanoi solely by train, he would likely stop at Gia Lam station where there are standard gauge tracks to accommodate the North Korean locomotive.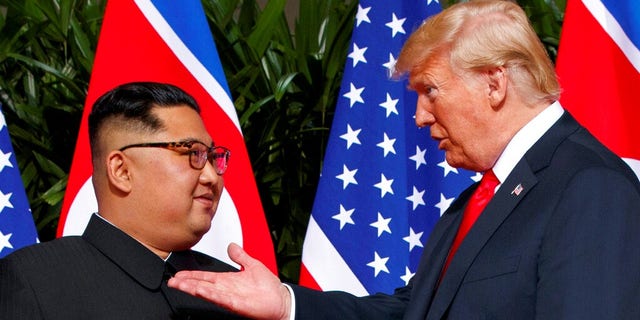 Kim, however, most likely won't make the entire journey by train, sources told Reuters. The despot may choose to travel by train from Pyongyang to the Dong Dang railway station on the Chinese border — and pass through Beijing along the way. He would then travel 105 miles by car from the Dong Dang train station to Hanoi.
Two sources told Reuters that Vietnamese officials are preparing for Kim to arrive in the country by train. A witness reported seeing workers cleaning up the Dong Dang station this week in preparation for the leader's arrival.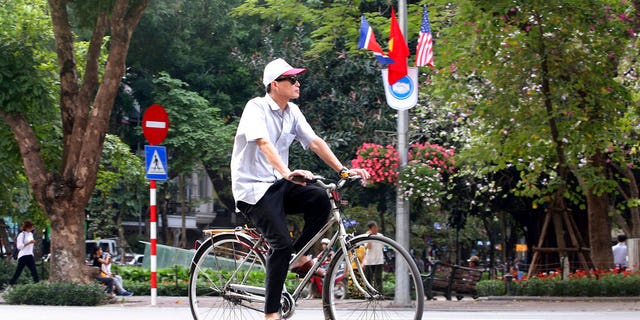 "We have been told to prepare for the possibility of an important event at the train station," another official at the local People's Committee told Reuters.
Air travel hasn't been completely ruled out. Sources told Yonhap Kim could opt to travel by the state jet, codenamed "Chammae-1," which would cut his travel time to about 13 hours.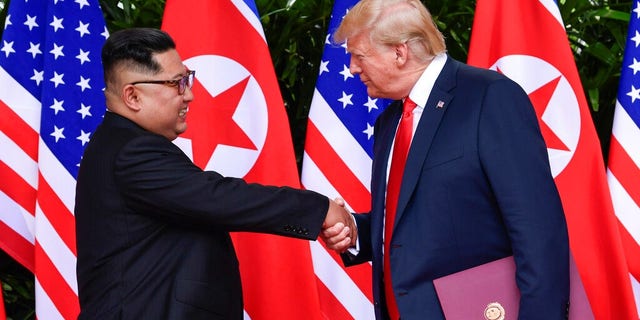 "We haven't seen any unusual move related to Chairman Kim's possible use of a train to visit Vietnam so far," a source told the South Korean news site.
MYSTERY TRAIN RUMORED TO CARRY KIM JONG UN LEAVES CHINA AFTER SECRETIVE STAY
Another source said February is also the busiest time to travel by train in China because of the Lunar New Year. Kim's train through China would cause delays and restrictions.
"It would be difficult for China to let Kim travel all the way through the country during the season," the source said.
Kim traveled to Singapore in June for the first Trump summit using a Chinese charter plane with a Chinese flag displayed on the aircraft. The plane was one of three that departed within an hour — a maneuver believed to throw off enemies looking to take down Kim's aircraft, Chosun Ilbo reported at the time. One of the planes also reportedly carried Kim's portable toilet and bullet-proof limousine used during the visit.
VIETNAMESE BARBER GIVING OUT FREE TRUMP-KIM HAIRCUTS TO MARK SECOND SUMMIT
Although he traveled by air for the first summit, Kim's preferred travel method is by train — like his late father Kim Jong Il and grandfather Kim Il Sung. Kim's father loathed flying and made all his trips aboard, almost all to China, by rail.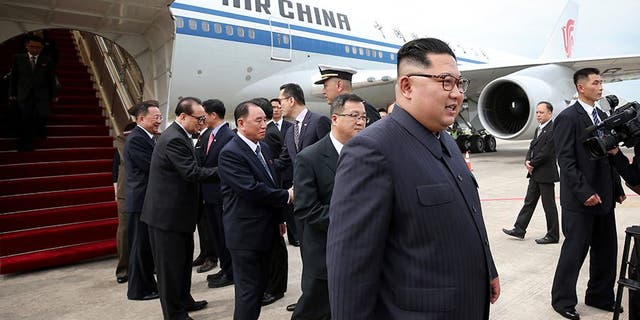 The train cars are reportedly bulletproof, making them heavier than normal carriages — and much slower when traveling, according to a 2009 report by Chosun Ilbo. It travels an average speed of 37 mph.
CLICK HERE TO GET THE FOX NEWS APP
The train, originally Kim's father's, appears to provide a lot of comfort for the North Korean leaders.
Its 90 carriages are said to contain bedrooms, conference rooms and a chamber equipped with satellite phones and flat-screen televisions, as well as cases of Bordeaux and Beaujolais wine flown from Paris, Konstantin Pulikovsky, a Russian official who accompanied Kim Jong ll on a three-week trip to Moscow in 2001, said in an account published in 2002.