Kerry hopes Israel picks government that can address domestic needs, progress on peace efforts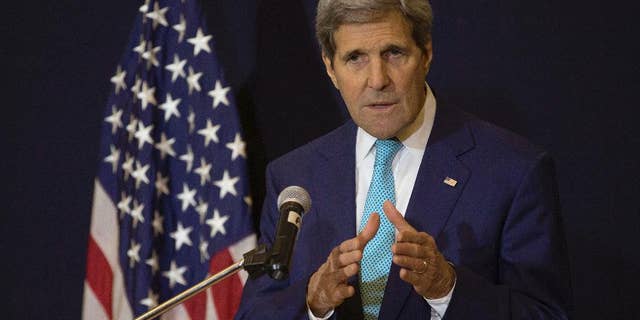 SHARM EL-SHEIKH, Egypt – U.S. Secretary of State John Kerry says he hopes Israel elects a government that can address the country's domestic needs and also "meets the hope for peace."
Kerry says the U.S. position for the past 50 years — among Democrats and Republicans alike — has been to support peace.
He says whatever decision Israeli voters make in the election Tuesday, he hopes there will be the chance to move forward on peace efforts afterward.
Kerry didn't want to say more during his news conference Saturday in Egypt — so that no one might misinterpret him as somehow interfering in the election process.
Israeli Prime Minister Benjamin Netanyahu (neh-ten-YAH'-hoo) is in a tight race with moderate challenger Isaac Herzog.