Karzai Lashes Out at West Again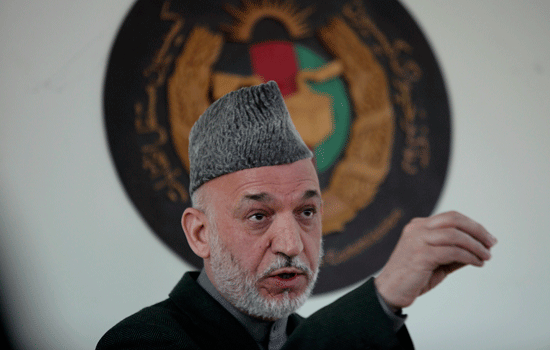 NEWYou can now listen to Fox News articles!
KABUL, Afghanistan - President Hamid Karzai lashed out at his Western backers for the second time in three days on Saturday, accusing the U.S. of interfering in Afghan affairs and saying the Taliban insurgency would become a legitimate resistance movement if the meddling doesn't stop.
Karzai, whose government is propped up by billions of dollars in Western aid and nearly 100,000 American troops fighting the Taliban, made the comments during a private meeting with about 60 or 70 Afghan lawmakers.
At one point, Karzai suggested that he himself would be compelled to join the Taliban if the Parliament didn't back his controversial attempt to take control of the country's electoral watchdog from the United Nations, according to two of those who attended the meeting. The people included a close ally of the president.
Karzai's latest remarks came less than 24 hours after he assured U.S. Secretary of State Hillary Clinton that he was committed to working with the U.S. That phone call followed a similar, but less vitriolic, anti-Western diatribe that the Afghan president delivered earlier in the week.
After Friday's call, U.S. and Afghan officials said they were putting the incident behind them and moving on.
Karzai's fresh round of accusations against the U.S. and its allies laid bare his deep distrust of the West and was likely to further damage an already bruised relationship. The U.S. Embassy here declined to comment on Saturday's speech.
Continue reading at the Wall Street Journal