Karzai Divides Afghanistan in Reaching Out to Taliban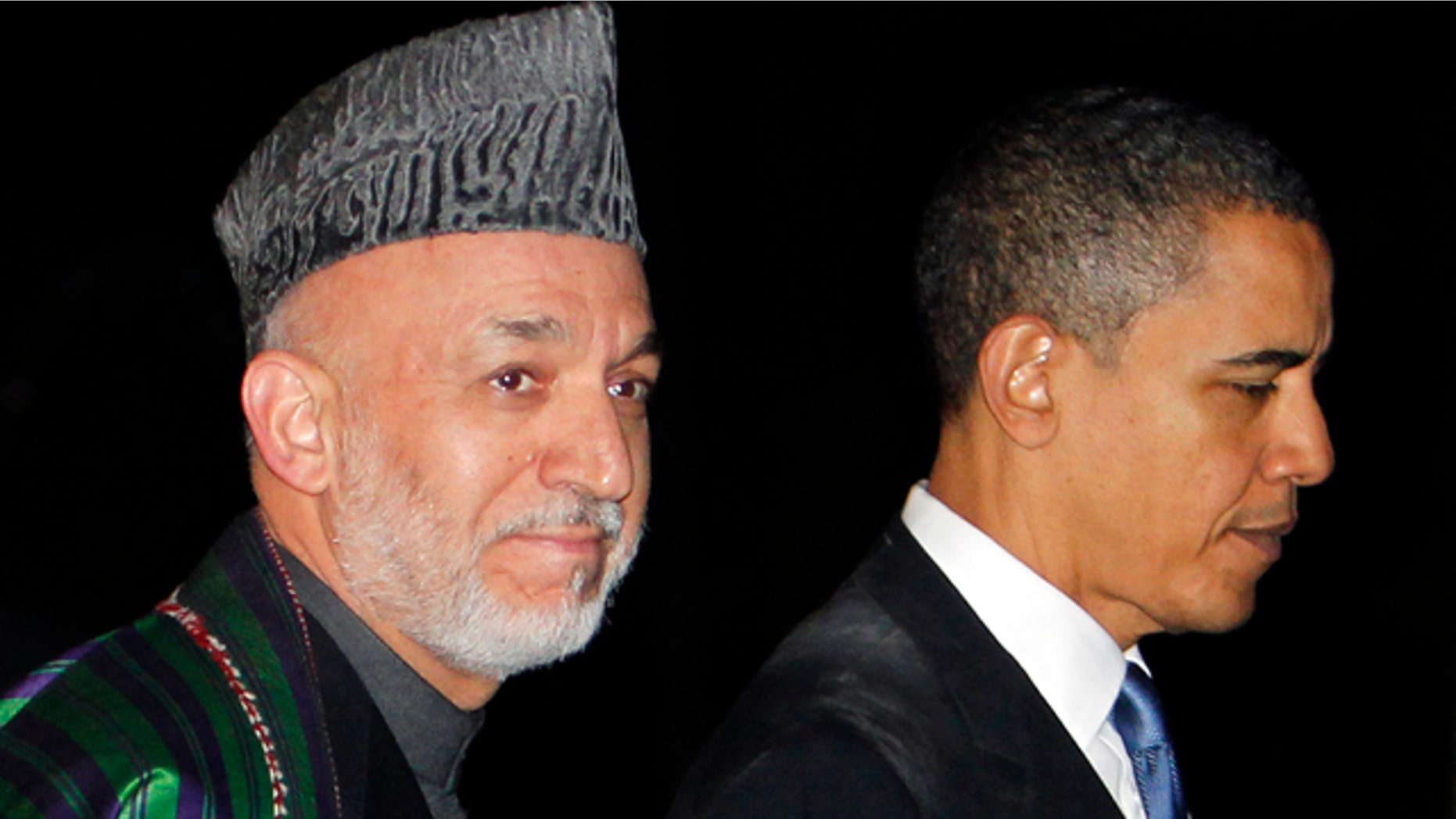 KABUL — Afghan President Hamid Karzai's recent attempts to placate the Taliban haven't made him many new friends among the insurgents. But they have definitely alienated some crucial old friends: the country's ethnic minorities, who have been a linchpin of Karzai's American-backed government.
After nine years of war, Karzai has little faith that coalition forces can rout the Taliban, his aides say. The insurgency, which is overwhelmingly waged by Pashtuns—Afghanistan's largest ethnic group—shows no sign of abating despite the surge in U.S. troop numbers. Instead, the Afghan leader, himself a Pashtun, is seeking a negotiated peace deal with the Islamist militants.
"If you just rely on the military—we've seen the result," explains Mohammad Masoom Stanekzai, the senior presidential adviser for peace and reconciliation. "There is no purely military solution in Afghanistan."
American military commanders say they back Karzai's effort to court members of the Taliban, comparing it to the successful strategy in Iraq to win over Sunni Arab insurgents.
But key leaders of Afghanistan's three largest ethnic minorities told The Wall Street Journal that they oppose Karzai's outreach to the Taliban, which they said could pave the way for the fundamentalist group's return to power and reignite civil war.
Mohammed Mohaqeq, a lawmaker and former warlord representing the 2.5-million-strong Hazara minority, endorsed Karzai in last year's presidential race, contributing to his reelection.
"We feel betrayed by the president," Mohaqeq says now. "It seems that what President Karzai pursues now is the Talibanization of Afghanistan. The only difference between him and the Taliban is that he sits in the presidential palace and the Taliban sit in the mountains."
Karzai's overtures, formally launched at a June peace conference where he called insurgents "brothers" and "dear Talibs," included asking the United Nations to remove Taliban leaders from the international sanctions black list and ordering the freeing of Taliban suspects from government custody. A separate government-sponsored conference of clerics in Kabul passed a resolution singling out insufficient enforcement of Sharia Islamic laws, the Taliban's key demand, as the obstacle to peace. This month, Karzai created a formal negotiating committee for talks with Taliban leaders.
Click here for more on this story from the Wall Street Journal.