Kansas couple reaches plea deal in connection to Mexican cartel money laundering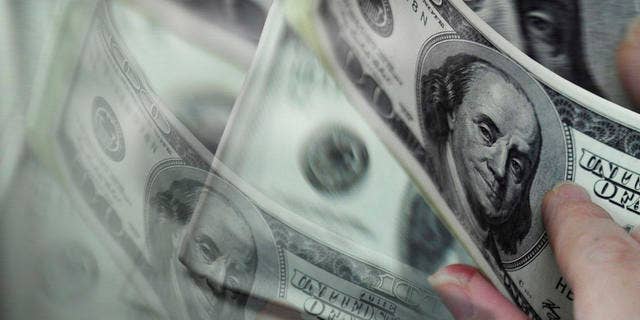 NEWYou can now listen to Fox News articles!
It hardly seemed part of a major Mexico cartel operation – a farming couple and a small bank in Wichita, Kansas.
But it was, indeed, according to federal prosecutors.
George and Agatha Enns, described in published reports as farmers from the town of Meade, have negotiated a plea deal with federal prosecutors in connection with money laundering charges.
There were accused of laundering money for a Mexican cartel.
The couple had been indicted on 34 federal money-laundering counts in a case in which, according to the El Paso Times, they allegedly crossed the border in New Mexico with $317,700 inside a black trash bag and had an account with more than $900,000 at a Bank of America branch in El Paso.
The federal indictment last year described the Enns' bank transactions as having more than $6.8 million since 2011, which investigators viewed as not adding up in terms of profits that resulted from their Kansas business.
According to the Times, the Enns crossed the U.S.-Mexico border 25 times since 2012, and were stopped by U.S. border officials several times and caught carrying huge amount of money.
A joint notice filed Friday by the couple notifies the court of their intention to change their pleas.
Their attorneys say they have not yet gotten a copy of the plea agreement, but expect to set the case for a hearing to enter new pleas before the year ends.
The filing comes a day after former Plains State Bank President James Kirk Friend told the court he plans to change his plea. His change-of-plea hearing is Oct. 17.
Prosecutors contend Friend helped the couple launder more than $6.8 million between 2011 and 2014.
The couple originally had said that a large amount of money they handled came from their farm seed business in Mexico, according to the El Paso Times.
A lawyer for the couple, Randolph Ortega of El Paso, last year had described the couple as simple down-to-earth people who made their money honestly. The couple had said at the time that they were innocent.
"The Enns' are farmers from Kansas who sold corn seed and operated a water mill business, they are the salt of the Earth," Ortega said last year, according to the Times. "I am confident when the facts and circumstances surrounding this case reveal themselves, the Enns' will be vindicated. I have complete confidence in our system of justice and I know justice will prevail for the Enns family."
George Enns is originally from Mexico and Agatha Enns is from Canada, the Times said.
The Associated Press contributed to this report.
Like us on Facebook