Kansas City roofing company accused of immigrant forced labor, kickbacks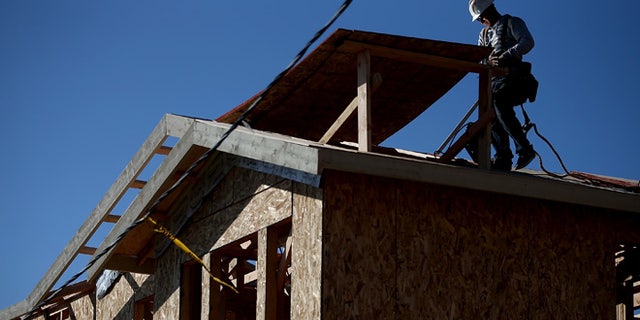 A Kansas City-area roofing company has been accused of allegedly using mostly workers who are in the U.S. illegally and forced them to pay kickbacks and obey their demands under threat of reporting to immigration authorities.
An indictment unsealed Tuesday names Tommy Frank Keaton, 70, of Shawnee, Kansas and Graziano Cornolo, 55, of Leneza, Kansas, co-owners of Canadian West Inc. and RAM Metal Products doing business as Century Roofing, who have been charged in a 17-count federal indictment of labor trafficking, conspiring to harbor undocumented immigrants for commercial advantage or private financial gain and transporting, harboring and encouraging undocumented immigrants in the country to stay.
The crimes go back at least to 2009, prosecutors said.
Alberto Diaz-Hernandez, a 33-year-old employee of Century Roofing who is a citizen of Mexico, has also been charged with one count of transporting, harboring or encouraging people who are unlawfully in the country to stay.
All three men entered not-guilty pleas at a hearing Tuesday afternoon in federal court in Kansas City, Kansas. Their attorneys all declined to comment to The Associated Press.
Century Roofing, which says on its website that it has been in business since 1990, mainly used workers who are in the country illegally to complete commercial and residential roofing projects in the Kansas City area, the indictment says. Roofing crew leaders were paid in cash and threatened with being fired if they didn't pay kickbacks to the company owners, prosecutors said.
The owners also threatened to call federal immigration agents if crew leaders or their crews failed to pay kickbacks, worked for other roofing companies without permission, or missed deadlines for finishing a job, prosecutors said.
"Unlawful business practices alleged in the indictment paint a picture of undocumented workers being manipulated by employers who played on their vulnerabilities — particularly their fear of being caught and deported from the United States," Acting U.S. Attorney Tom Beall said.
The indictment includes a criminal forfeiture count seeking real estate, proceeds from bank accounts and substitute assets, if necessary.
The labor trafficking and conspiracy counts each carries a maximum sentence of 20 years in prison and $250,000 fine, while the transporting and harboring count has a maximum five-year sentence and $250,000 fine.
Based on reporting by the Associated Press.