Judge temporarily suspends Montreal pit bull ban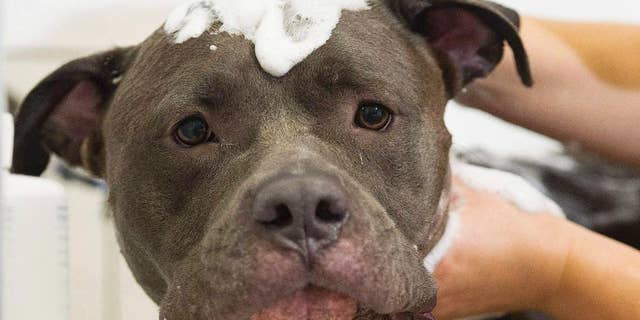 MONTREAL – A Quebec Superior Court judge temporarily suspended Montreal's pit bull ban on the same day the new law was to come into effect.
The local SPCA humane society took the city to court over the ban, which place restrictions on owning a pit bull.
Judge Louis Gouin on Monday suspended the parts of the animal control law that deal with pit bull-type dogs until Wednesday evening while he evaluates the SPCA's request.
Spurred by a fatal dog attack in June that left a Montreal woman dead, the city council voted 37-23 in favor of the ban last week. The law's passage forced residents to register their pit bulls with the city by Monday.
Nathalie Jean, whose rescue dog is potentially, to her knowledge, a pit bull mix, says her dog never did anything wrong.