John Kerry Excuses Himself From Benghazi Hearing: He Will Be In Mexico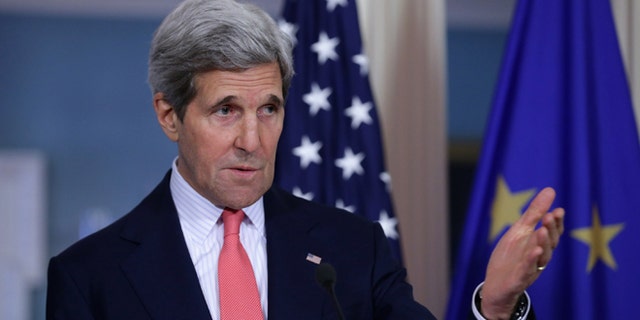 WASHINGTON (AP) – Secretary of State John Kerry will be traveling to Mexico later this month, making him unavailable to testify before a congressional committee hearing on Benghazi that he has been subpoenaed to attend, the State Department said Wednesday.
Kerry will be in Mexico for two days, starting on May 21, the department said. That means he will miss the scheduled hearing that the House Oversight and Government Reform Committee has set for the same day. Committee Chairman Darrell Issa, R-Calif., last week issued a subpoena for Kerry to appear.
Kerry said Tuesday he would comply with "whatever responsibilities" he has to Congress. It was not immediately clear whether the committee had rescheduled the hearing or other arrangements had been made for Kerry's appearance.
Frederick Hill, a spokesman for the committee, said the panel had not heard from Kerry, "but the secretary publicly indicated yesterday that he would comply with the subpoena for testimony."
Follow us on twitter.com/foxnewslatino
Like us at facebook.com/foxnewslatino