Japan's Christians Celebrate Easter Amid Disaster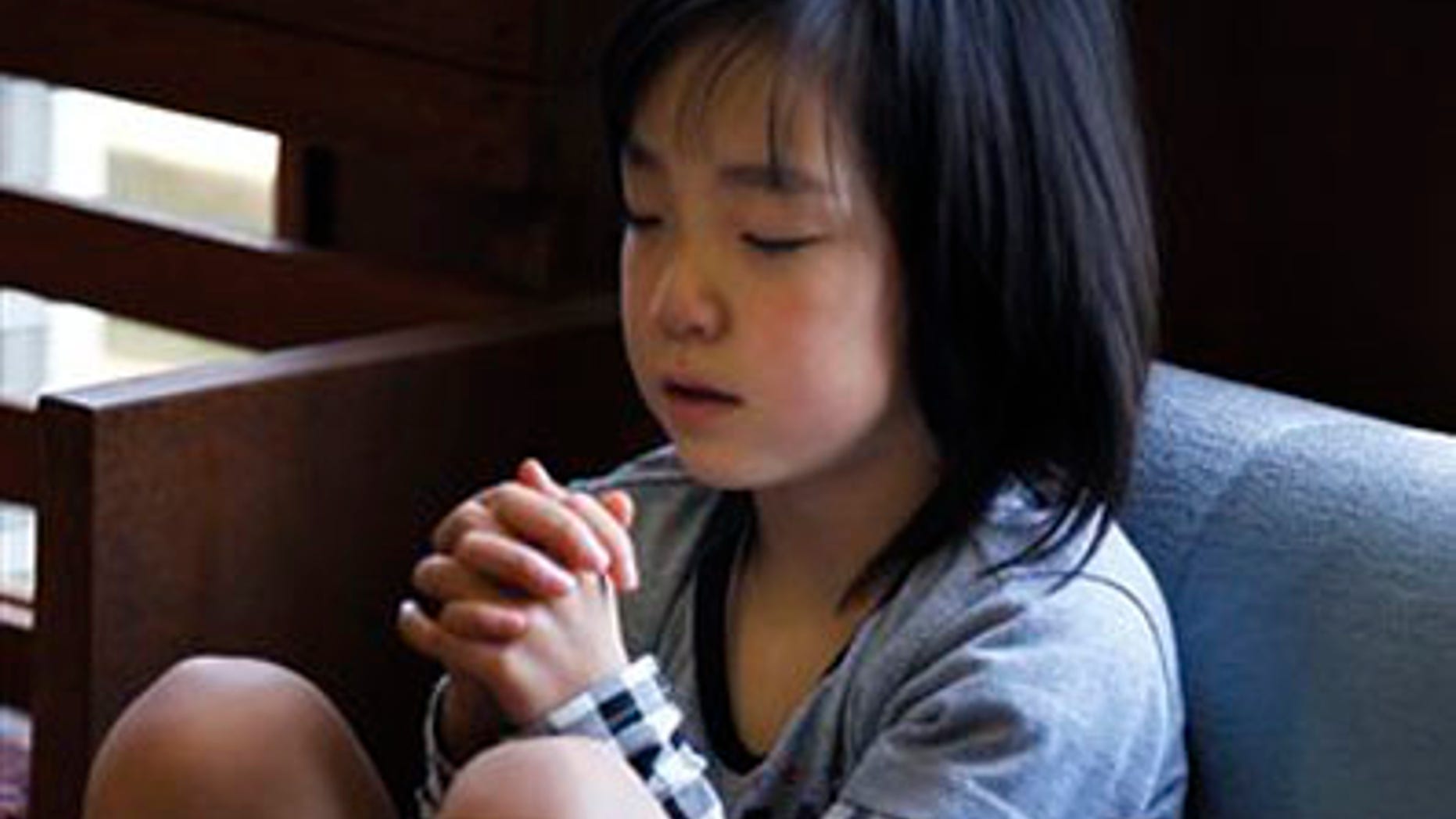 KESENNUMA, Japan -- This Easter, the story of resurrection carried a deeply personal message for the small community of Christians in disaster-hit Japan.
More than six weeks after a massive earthquake and tsunami ravaged the country's northeastern coast, leaving 26,000 missing or dead, the region is trying to clean up and move forward.
"When you're faced with so much death, it really makes you think," said Junko Chiba, 46. "But there are things you realize through suffering. It helps you understand your blessings, more so than if you lead a comfortable life."
Chiba drove all night from Saitama prefecture near Tokyo to join about 20 people to worship and reflect Sunday during Easter services at the Kesennuma Bible Baptist Church. Her family home is in nearby Oshima, and she had been a regular at the church during high school.
The white wooden church, one of a handful in this devastated fishing town, sits atop a hill. It escaped physical damage, but its members lost homes, jobs and neighbors.
Still, they say they are blessed and believe their suffering has brought them closer to God.
Christians represent a tiny minority in Japan -- less than 1 percent of the population by most estimates. Although Christianity has centuries-old roots in the country, the religion has struggled to gain momentum as it has in neighboring South Korea and China.
Japanese society today is largely secular, sprinkled with Shinto and Buddhist ritual depending on the occasion.
The disaster has further bound the country's tight-knit Christian community. Groups like CRASH Japan, short for "Christian Relief, Assistance, Support and Hope," sent teams throughout the north to deliver supplies and clean damaged churches. A Catholic group, Caritas Japan, also mobilized volunteers and money.
Pastor Hitotsugu Chiba's church in Kesennuma serves as a center for relief goods and volunteers, as well as worship. In the weeks after the disaster, help arrived from around Japan and the world.
Boxes of clothes and toiletries lined the first floor, while Easter eggs and flowers decorated the main church hall upstairs.
Worshippers were joined Sunday by four members of a heavily damaged sister church in Ofunato, further north. The tsunami there almost reached the first-floor ceiling.
In his sermon, the 64-year-old pastor challenged churchgoers to think beyond physical reconstruction to spiritual resurrection. Suffering, he said, can lead to important lessons and insights.
"In this life, we are faced with questions of why," he said. "But everything has a meaning."
He acknowledged, though, that he wasn't so eloquent when questioned by his 7-year-old granddaughter.
"She asked why a God who was supposed to be kind would do such a thing," said Chiba, who is no relation to Junko Chiba. "I admit it was difficult to find the right words."
For Kazue Oyama, 52, it was literally through church that she found new life.
The tsunami destroyed the first floor of her family's home and washed away the shrimp factory where she worked. She and her elderly parents ended up at an evacuation shelter. But the spartan conditions made her sick. She developed a high fever and a cough that wouldn't go away
Pastor Chiba made several visits before deciding she needed more help. A fellow church member opened up a spare room and offered it to Oyama and her family.
"I am so blessed," Oyama said. "I really feel God's great power."