Japan denies Chinese claim of dangerous fighter-jet conduct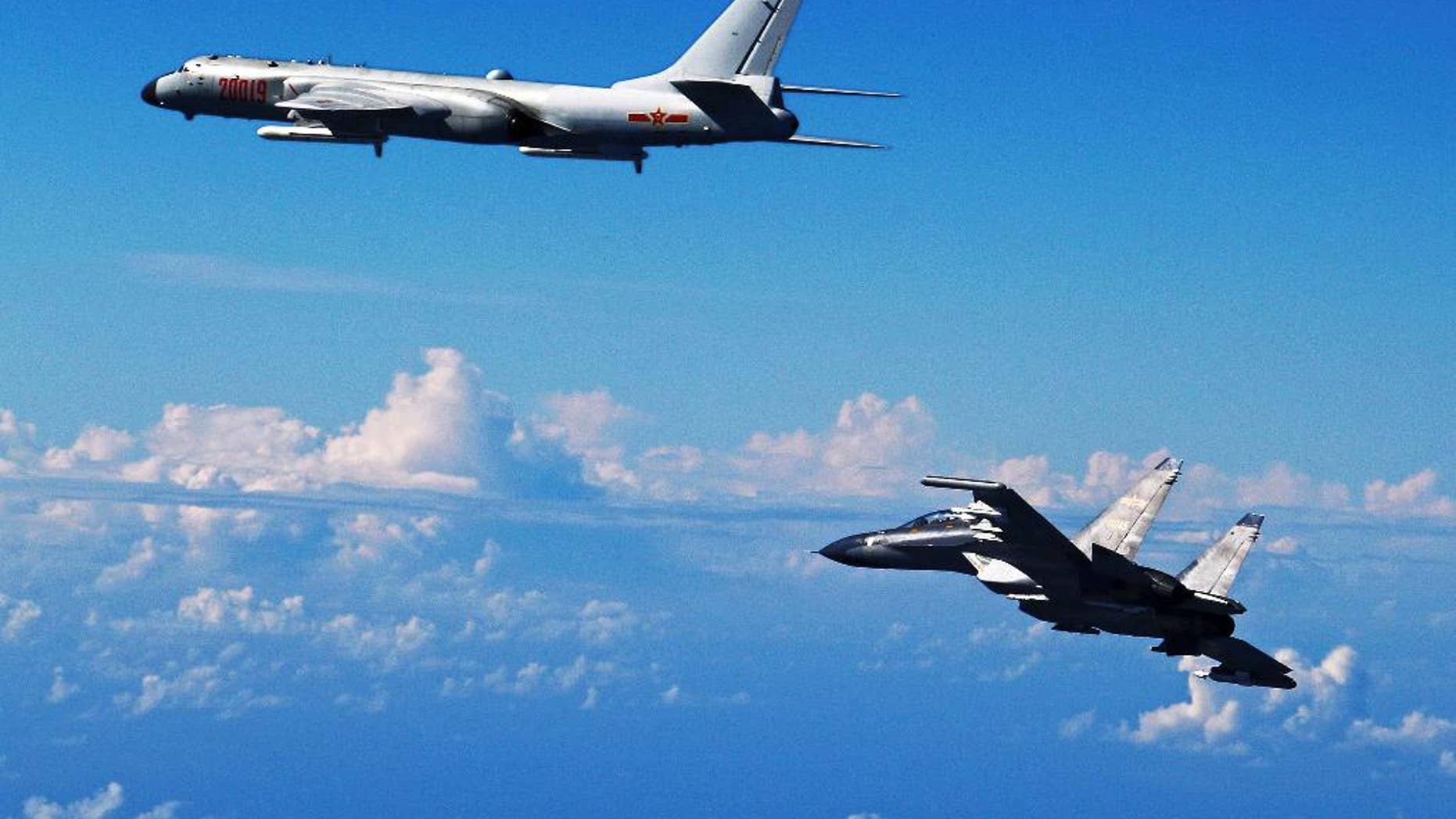 TOKYO – Japan has protested to China about what it says are groundless accusations that Japanese fighter jets had fired "jamming shells" as six Chinese military planes flew over waters between Japan's southern Okinawa and Miyako islands.
Japan's top government spokesman said Monday that Japan had lodged a strong protest over Chinese announcements that were "clearly factually wrong."
Japan scrambled fighters on Saturday as Chinese planes flew over the Miyako Strait. Taiwan's defense ministry said four planes also flew over the nearby Bashi Channel between Taiwan and the Philippines.
China said two Japanese fighters launched jamming shells that endangered the safety of Chinese aircraft and crew. The Chinese exercises came shortly after the Taiwanese president spoke to U.S. President-elect Donald Trump in a call strongly denounced by China.