Jailed Ukraine ex-PM Tymoshenko moved to hospital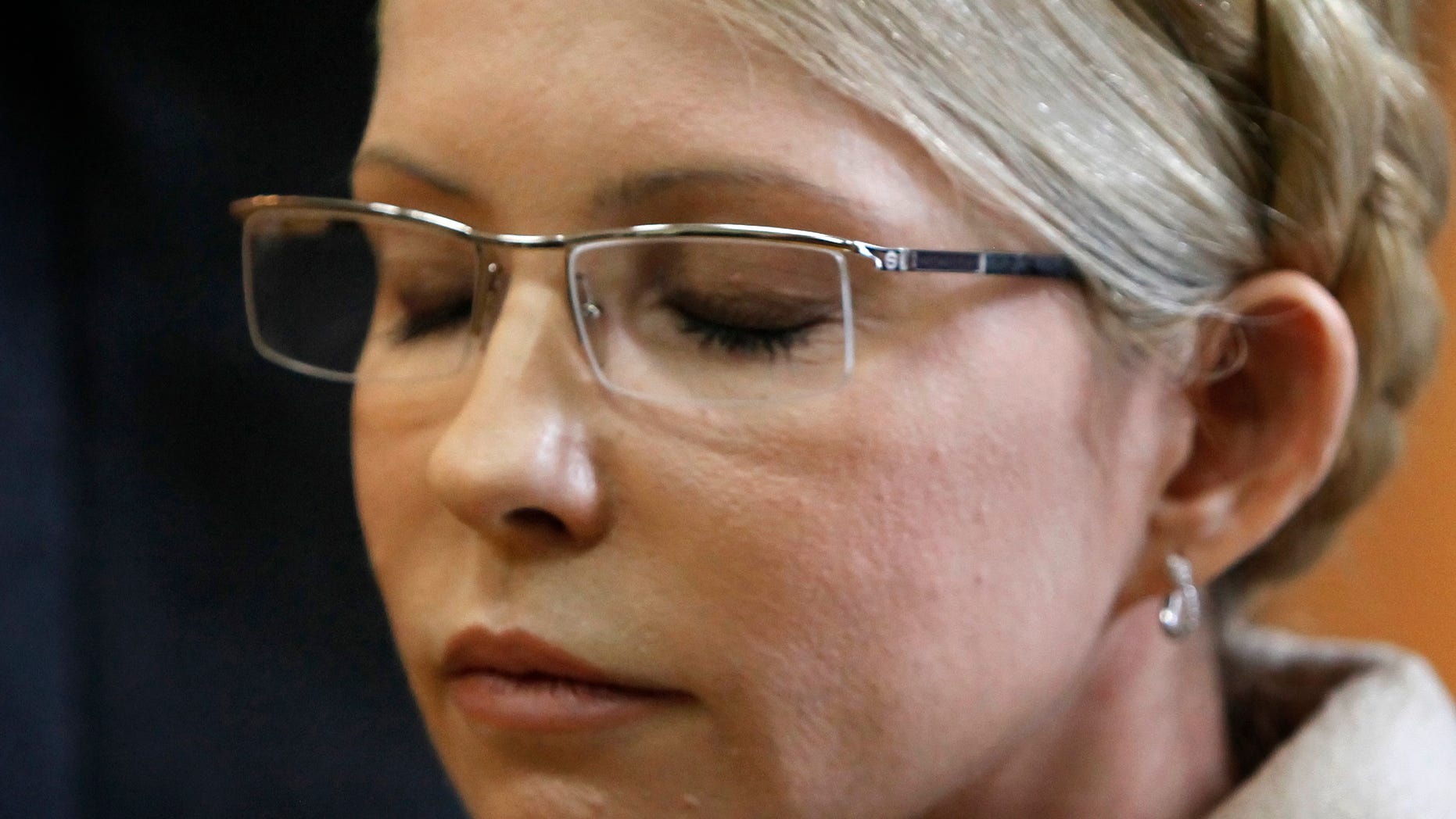 KIEV, Ukraine-- Jailed former Ukrainian Prime Minister Yulia Tymoshenko has been transferred from prison to a local hospital with severe back pain, possibly against her will, her lawyer said Saturday.
Tymoshenko, 51, the country's top opposition politician, is serving a seven-year prison sentence on charges of abuse of office, which the West has condemned as politically motivated. She is also faces other investigations.
Tymoshenko was taken to a hospital late Friday in the eastern city of Kharkiv, where she is imprisoned. But her lawyer Serhiy Vlasenko told The Associated Press on Saturday that he believes Tymoshenko was moved to the clinic against her will. Tymoshenko's party said in a statement that the late-night transfer was done in the "best traditions of totalitarianism."
Vlasenko charged that German doctors who have examined Tymoshenko and inspected the Kharkiv hospital have concluded that her treatment there will not be effective and thus she didn't want to be transferred there.
"I have strong doubts that she agreed to being transferred," Vlasenko said. "Why would she agree to it if German doctors said her treatment there will not be effective?"
Ukrainian health officials have cited German doctors as approving the hospital. Berlin's Charite clinic, which employs the doctors, has declined to comment.
The imprisonment of Tymoshenko and several top allies has strained Ukraine's ties with the West.
Tymoshenko charges that her longtime foe, President Viktor Yanukovych, who narrowly defeated her in the 2010 presidential race, is seeking to get rid of political rivals.