Jailed Uganda critic resists forced psychiatric exam: Lawyer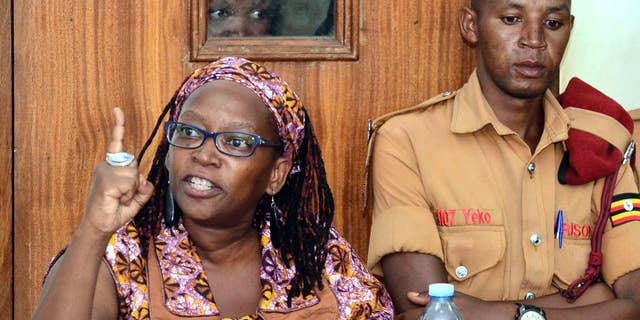 NEWYou can now listen to Fox News articles!
KAMPALA, Uganda – A lawyer for a Ugandan academic detained for calling the country's president "a pair of buttocks" says there has been an attempt to forcibly carry out a psychiatric evaluation of his client.
Isaac Semakadde said Thursday that Stella Nyanzi resisted the efforts of psychiatrists who came to evaluate her Wednesday at a maximum-security prison.
Semakadde says the government's claims of Nyanzi's possible insanity "could amount to torture."
Frank Baine, a spokesman for Uganda's prisons system, says the allegations of a mental exam were fabricated by Nyanzi's lawyers.
Nyanzi was charged on Monday with cyber harassment and offensive communications. The charges relate to her persistent criticism on Facebook of longtime President Yoweri Museveni.
Nyanzi has denied the charges but said she often writes metaphorically "to speak truth to power."