IRB ask Mew to mediate in European Cup row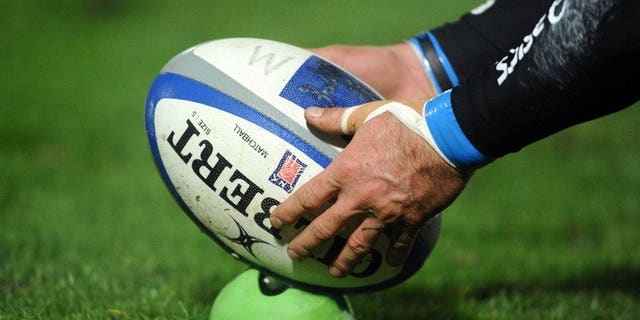 LONDON (AFP) – Canada's Graeme Mew has been asked to mediate in the ongoing row over the future of the European Cup, tournament chiefs announced Friday.
Both the European Cup and the second-tier European Challenge Cup face an uncertain future now English and French clubs have given notice to quit the existing European Rugby Cup competition structure at the end of the season amid a row over revenue distribution, qualification procedures and broadcast rights.
They are now in the process of planning a breakaway Anglo-French tournament, although the English Premiership have made it clear they'd welcome teams from other nations.
Whether the English and French clubs will accept 'mediation' from Mew remains to be seen.
His appointment followed a request from European Rugby Cup, the organisers of the European Cup, to the International Rugby Board (IRB) "to recommend an independent mediator with exceptional experience in business, legal and sporting issues," an ERC statement issued Friday.
Mew is a lawyer who has been involved in the IRB's disciplinary procedures since 2001.
Most recently, he dismissed the IRB's appeal against the decision to find Australia captain James Horwill not guilty of foul play in the Wallabies' 23-21 defeat by the British and Irish Lions in Brisbane.
"Graeme Mew will perform the role of mediator to drive a fully independent process of facilitating negotiations regarding the formation of a new Accord for the structure of European club rugby tournaments for the 2014/15 season and beyond," the ERC statement said.
ERC chairman Jean-Pierre Lux, said: "The nomination of a neutral mediator and the creation of an independent and confidential process now provides for an opportunity for serious engagement and genuine decisive negotiations on the part of all ERC decision-makers.
"More than one year has passed since notice was served on the Accord and no proposal to date has received sufficient support to provide the basis for progress.
"Graeme Mew's nomination provides a hugely valuable opportunity to find an agreed solution which will benefit all European club rugby stakeholders," the former France international added.
Following a September 11 board meeting, ERC said it would convene another meeting "as soon as practicable to reignite the negotiations" only to schedule that meeting for October 23.
The October 23 date falls after the first two rounds of the European Cup, with cynical observers suggesting it was chosen in the belief match action would bolster ERC's hopes of preserving the competition as it stands.