Iraqi officials: Car bomb kills 4 and wounds 8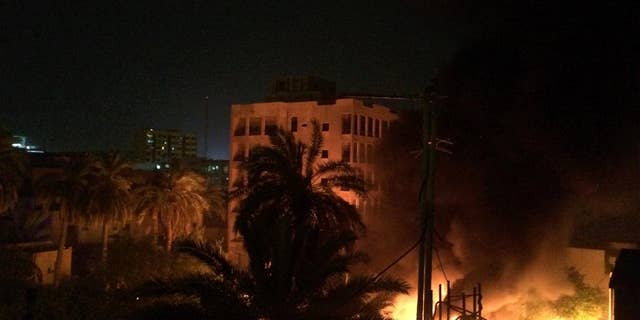 BAGHDAD – Iraqi police and hospital officials say a car bomb at a police station in central Baghdad killed four people and wounded eight late Friday night.
The explosion targeted the back entrance to the police station and a burning car sent a plume of thick black smoke into the air.
The officials spoke on condition of anonymity in line with regulations.
The attack comes as Iraqi forces struggle to push back Islamic State group militants in the northern Iraqi city of Mosul, the last pocket of major urban territory the group holds in Iraq.
No group immediately claimed responsibility for the attack but IS has carried out similar attacks targeting Iraqi security forces in the past.