Iranian university students criticize country in meeting with supreme leader, report says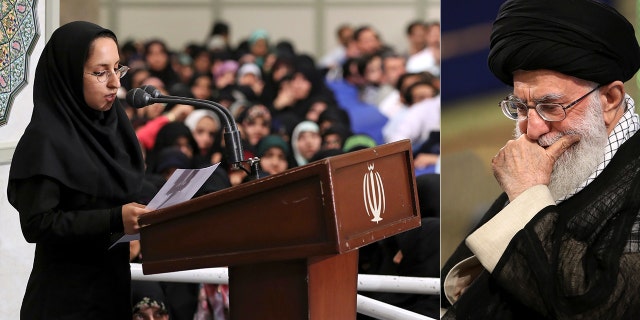 Iranian university students offered harsh criticism of the country's direction in a frank conversation with Supreme Leader Ayatollah Ali Khamenei, local media reported Tuesday.
One student went as far as offering a list of problems confronting Iran and asked Khamenei directly how he would respond to them. Other students showed concerns on the Trump administration's pullout from the nuclear deal with Tehran and the country's battered economy.
Sahar Mehrabi read a speech in which she cited "numerous crises" facing the country.
She listed Iran's intensified systematic inequality in social classes, the decline of public trust and the increase in environmental crisis and "shantytowns" as well as high unemployment, challenges faced by minority groups and hard-liners' influence in the country's judiciary and security system.
"What answer does Your Excellency have in response to questions, criticisms and protests?" Mehrabi asked.
Khamenei responded by acknowledging the criticisms that came from the students, saying "removing problems is not as easy" as the students expect. To fix the issues, he floated the idea of adding young people into "government apparatuses."
"Growth of the society requires freedom of expression," Khamenei said.
Iran's pro-reform newspaper Mardomsalari published Mehrabi's remarks and other websites carried her full speech.