Iran denies it captured a foreign 'enemy drone'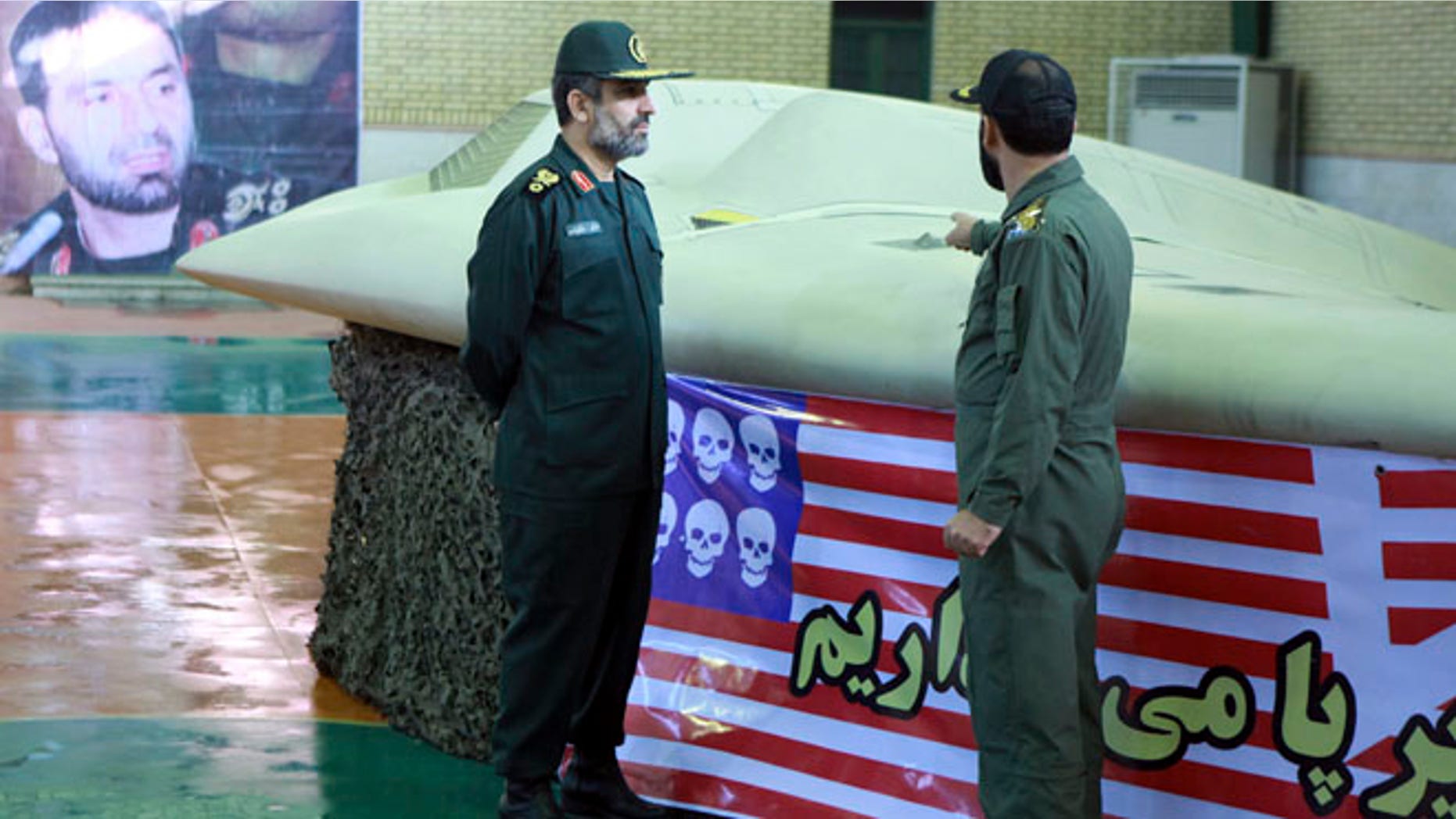 Iran's Revolutionary Guard denied Sunday that it had captured a foreign unmanned drone during a military exercise, despite Iranian media reports to the contrary.
Gen. Hamid Sarkheili told Iranian media that Guard experts took control of one unmanned aircraft's navigation system and brought it down near the city of Sirjan where the military drills began on Saturday.
"While probing signals in the area, we spotted foreign and enemy drones which attempted to enter the area of the war game," the official IRNA news agency quoted the general as saying. "We were able to get one enemy drone to land."
But a spokesman for the Guard, Yasin Hasanali, told The Associated Press that the drone was actually being used during the drill as a supposed enemy aircraft.
Iran has claimed to have captured several U.S. drones, including an advanced RQ-170 Sentinel CIA spy drone in December 2011 and at least three ScanEagle aircraft.
Earlier this month, Iran said it had broadcast footage on state TV allegedly extracted from the Sentinel after it entered Iranian airspace near the border with Afghanistan.
After initially saying only that a drone had been lost near the Afghan-Iran border, American officials eventually confirmed the Sentinel had been monitoring Iran's military and nuclear facilities. Washington asked for it back but Iran refused, and instead released photos of Iranian officials studying the aircraft.
In November, Iran claimed that the U.S. drone had violated its airspace. The Pentagon said the aircraft, which came under fire but was not hit, was over international waters.
The Associated Press and Reuters contributed to this report.