Indonesia lets migrants ashore after week on stranded boat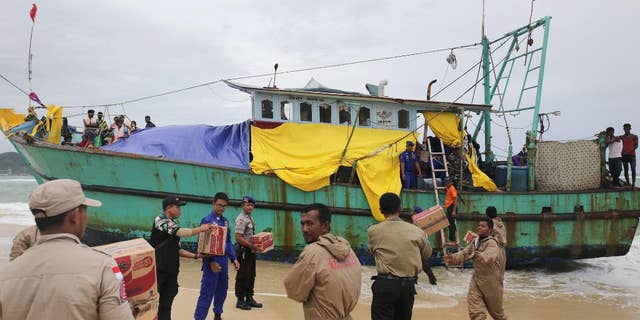 NEWYou can now listen to Fox News articles!
LHOKNGA, Indonesia – Indonesia has allowed a group of Tamil migrants from Sri Lanka to come ashore in Aceh province after confining them to their stranded boat for a week.
Rights groups have criticized Indonesia's treatment of the 44 men, women and children and the Aceh provincial government's plan to tow them out to sea.
The migrants are now being sheltered in tents after being allowed off their boat Saturday.
But Ahmad Samadan, chief of the local immigration office, said authorities still plan to tow the migrants into international waters once further repairs to the vessel are completed.
The group was trying to reach the Australian territory of Christmas Island when their boat's engine malfunctioned off the coast of Indonesia's Sumatra island.