India's rupee hits new record low against dollar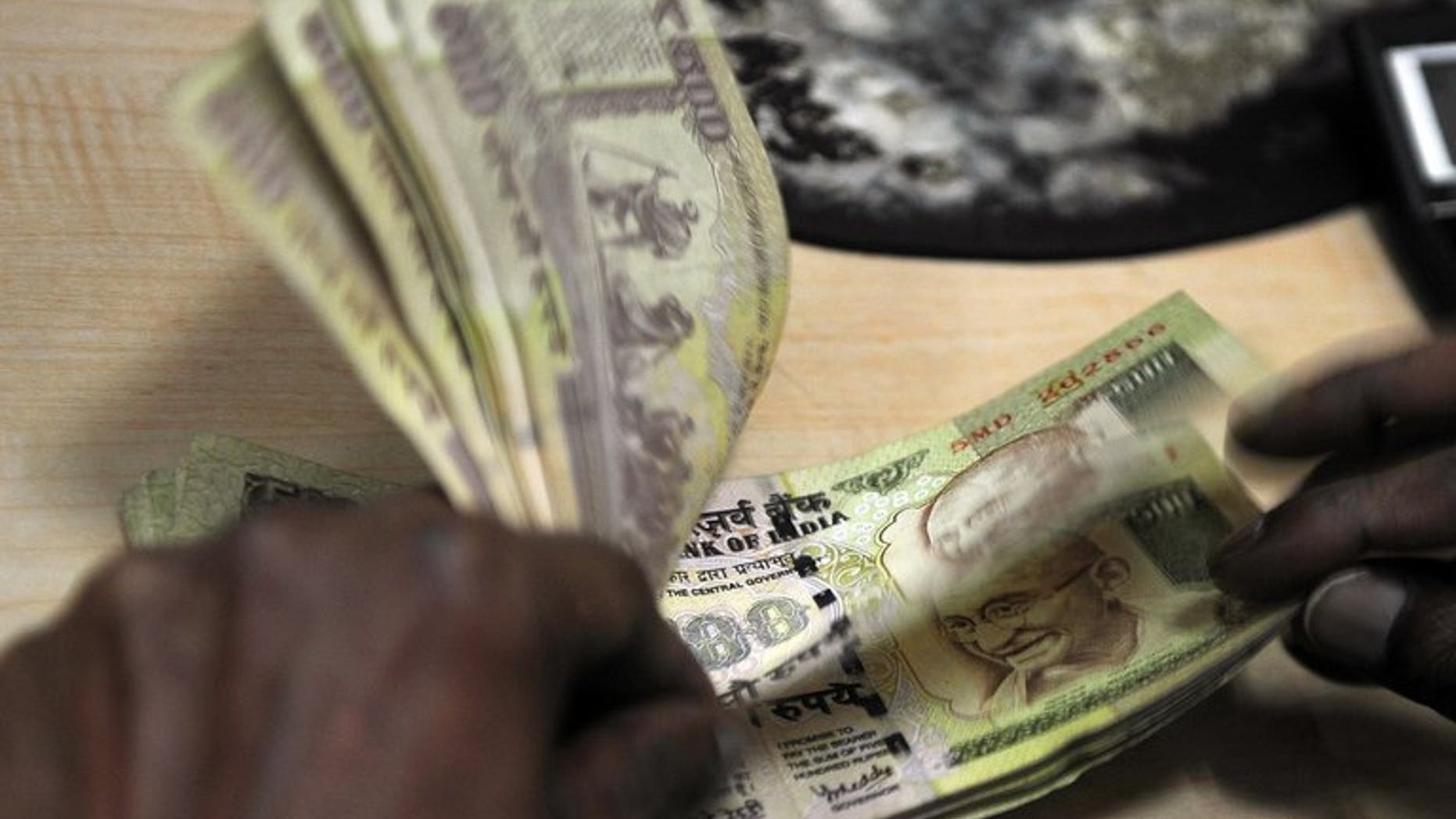 MUMBAI (AFP) – India's rupee plunged to a new record low against the dollar on Friday and stocks slid 2.66 percent over fears that foreign capital could flow back to the United States as the American economy improves.
The rupee, one of Asia's worst-performing currencies this year, hit a new low of 62.00 rupees to the greenback, slipping past its previous low of 61.80 rupees on August 6.
The drop in value reflects fears that recent measures by the central bank may not be able to help the ailing currency, dealers said.
Indian shares also fell as much as 2.66 percent, or 515.19 points, to a day's low of 18,852.40 points.
Engineering, auto and bank stocks fell sharply amid worries that a sooner-than-expected scale back of the US stimulus could trigger a foreign investor sell-off.
Overseas funds have pulled out a combined $11.58 billion in equities and debt from India's markets since June 1 over concerns about the weakening economy, regulatory data shows.
"There is complete lack of faith in the markets. There are fears that the RBI (Reserve Bank of India) measures may not help improve the rupee," Param Sarma, chief executive with NSP Forex, said.
India slapped new controls on foreign exchange outflows Wednesday to try to arrest the rupee's fall.
Dealers said there was no immediate sign of an intervention by the central bank to prop up the rupee, which at Friday's low had depreciated 13.2 percent compared to its value against the dollar in 2013.
The rupee's woes come as the government is struggling to turn around India's once red-hot economy by pledging new steps to narrow the gaping current account deficit -- the broadest measure of trade.
The economy grew at a decade-low 5.0 percent in the year to March.
The depreciating rupee stokes inflation by raising the cost of everything India imports from crude oil to chemicals and pulses.